Cushman & Wakefield Negotiates $6.6 Million Sale on Behalf of Black Equities PHOENIX, Arizona – Cushman & Wakefield announced that Phoenix-based Presson Corporation purchased Van Buren Industrial Center. Black Equities of Beverly Hills, Calif. sold the property, located at 34–74 N. 45th Avenue in Phoenix, for $6.6 million. Bob Buckley, Tracy...
TUCSON, ARIZONA -- Ramiro Scavo joined the Cushman & Wakefield | PICOR retail brokerage team in November 2018, after 25 years in the restaurant business. He served as both an executive chef and restaurant owner before launching his commercial real estate career.  Ramiro moved to Arizona from Chicago at...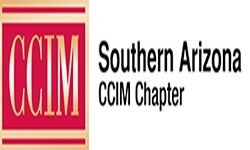 TUCSON, ARIZONA -- KB Home Tucson purchased 28 platted lots in northwest Tucson for $758,800 ($27,100 per lot) and a second infill project at Irvington and Cardinal 32 platted for 32-lots in West Tucson for $264,000 ($8,250 per lot). The property in the northwest is located south of Orange Grove...
Cushman & Wakefield Negotiates Sale of 188-Unit Multifamily Community PHOENIX, Arizona – Cushman & Wakefield completed the sale of River Ranch, located at 6152 W. Oakland Street in Chandler, Ariz. Greystar GP II, LLC, an entity formed by Greystar of Charleston, S.C., purchased the 188-unit multifamily community from PHX Oakland...
Phoenix, Arizona -- Velocity Retail Group's Brian Gast, Senior Vice President represented the buyer in the $8.3MM investment sale of Mountain View Marketplace, located at 3131 E. Thunderbird Road in Phoenix. Fortis Development, LLC of Arizona purchased the center which totals approximately 172,000 square feet.   The Seller was Mountain...
PHOENIX, ARIZONA– NAI Horizon Senior Vice President Jeff Adams represented the buyer and the seller in the $1.4 million acquisition of a freestanding retail building at 460 N. Country Club in Mesa, Arizona. Adams represented AZIZ, LLC, an Arizona limited liability company of Tempe, Arizona, in its purchase of the...
Industry veteran announces formation of Citywide Commercial PHOENIX, Arizona – Supported by the long-term positive outlook for the Phoenix commercial real estate industrial market, industry veteran Todd Hamilton has announced the formation of Citywide Commercial. The new boutique brokerage firm specializes in industrial properties of all types and sizes, in submarkets across metro...
The following commercial leases were reported to the Real Estate Daily News for the Tucson Lease Report from December 3 thru 7, 2018. Tucson Braces signed a lease for 1,140-square-feet at 4955 N. Sabino Canyon Road, Suite 103, in Hidden Valley Inn Plaza located north of the northwest corner of...
PHOENIX, Arizona – CBRE has negotiated a 52,608-square-foot lease at The Hub, a 298,000-square-foot, two-story creative office building in Chandler, Ariz., on behalf of Clarius Partners. Cascade Financial Services, a specialized finance company serving Manufactured Home Buyers in the affordable housing space, will relocate its headquarters to The Hub...
PHOENIX, Arizona – Cushman & Wakefield and Aspirant Development, a Scottsdale-based residential and commercial real estate developer, announced today that Denver-based Snooze an A.M Eatery will join The Stewart, a new mixed-use development located at 800 N. Central Ave. in Downtown Phoenix. Cushman & Wakefield's Brent Mallonee is exclusively marketing...
Phoenix, Arizona – SVN Desert Commercial Advisors in Phoenix closes on another office condo sale in the Valley.   The deal was co-brokered with a second SVN office located in Bellevue, Washington.  Collaboration between SVN franchises across the country makes it possible for advisors to offer seamless service to any...
Commercial Real Estate Firm to Invest $75 Million in Next 12 Months TUCSON, ARIZONA -- Heslin Holdings, Inc. a privately owned commercial real estate investment and development firm, purchased a second big box for redevelopment recently in Tucson. In October, we reported Helsin acquired the 35,000-square-feet former Safeway building at 5548...
Phoenix, Arizona – Vestis Group, a multifamily brokerage and investment firm, closed on two multifamily sales, Turney at Midtown Apartments, an 8-unit apartment community, located at 243 West Turney Avenue in Midtown Phoenix, for $1,325,000 or $165,625 per unit and Highland at Midtown, a 6-unit apartment community, located at...
GREEN VALLEY, ARIZONA -- A unique set of children's toy horses will be on display Dec. 8-Jan. 5 at Historic Canoa Ranch, 5375 S. I-19 Frontage Road in Green Valley. On display for the first time, the collection is courtesy of Cheri Raftery, part of a fourth- generation ranching family...
Company Plans to Raze Existing Structures and Build a 294-Unit Apartment Community Phoenix, Arizona – Lennar Multifamily Communities (LMC) of Charlotte, NC has acquired two office buildings situated on a total of 4.17-acres within the Kierland development in Scottsdale.  The company plans to demolish the two Class "A" office buildings...
PIMA COUNTY -- Arnold Palacios, who has more than 30 years' experience with workforce development, education and economic development programs in urban and rural Pima County, was recently named director of the Pima County Community Services, Employment and Training Department (CSET). CSET administers programs to improve the economic and social...