PHOENIX, ARIZ. – Iconic Design Studio recently completed high-end interior design services for a variety of clients including the developer of Bible study software, an organization that provides business services to schools, a retinal specialist, and a water conservation group. Besides providing interior design services, Owner/Principal Kelli Berry of Phoenix-based...
TEMPE, ARIZ. – Leo Sanchez, Commercial Sales Executive of Major Accounts at Fidelity National Title Agency, has been elected Vice President of the Board of Directors for the W.P. Carey School of Business, Masters of Real Estate Development Alumni Program. In May Sanchez completed the prestigious W.P. Carey School of Business,...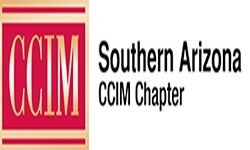 TUCSON, ARIZONA -- Rockefeller Group sold the Rockefeller Group Distribution Center - Phase I industrial building / distribution center at 6855-6751 S. Lisa Frank Ave. in Tucson, AZ for $10.125 million ($89 PSF) to Harsch Investment Properties, a Portland-based real estate investment, development and management company. Formerly known as Rockefeller...
Dramatic Growth Leads ABC Ambulance CEO to Participate in Trend Towards User Ownership Phoenix, Arizona –  Riverview Drive, LLC has purchased a freestanding office building at 3118 E. McDowell Rd. and leased it to ABC Ambulance as its new headquarters.  ABC has been growing quickly over the last year and...
Arizona Gained 41,900 Nonfarm Jobs Over the Month Arizona's seasonally adjusted unemployment rate decreased from 5.1% in July to 5.0% in August. The U.S. seasonally adjusted unemployment rate increased from 4.3% in July to 4.4% in August. A year ago, the Arizona seasonally adjusted rate was 5.1% and the U.S....
Cushman & Wakefield Completes Sale on Behalf of Sliger Buckhorn Limited Partnership PHOENIX, Arizona – Cushman & Wakefield announced that Sliger Buckhorn Limited Partnership sold 15.62 acres at the northwest corner of Recker and Main Street in Mesa, Arizona for $2.15 million ($3.16 PSF) to the McHenry Family Trust. Brian...
PHOENIX, ARIZONA – NAI Horizon, celebrating 25 years in the Valley, continues its growth in Arizona with the hiring of Sarah Stecko as Marketing Specialist. Stecko will collaborate with the brokerage teams to provide coordination and creation of consistently-branded marketing materials. This includes proposals, database support, and preparation of accurate,...
Tucson, Arizona – CBRE announced Caterpillar Inc. has signed a lease through April 2019 at One South Church in downtown Tucson. Caterpillar will occupy 26,093-square-feet on the tower's first and second floor until its permanent location is completed. Jeff Casper with CBRE's Tucson office represented the landlord, 1SC Partners. Buzz...
PHOENIX, ARIZONA -- NAI Horizon negotiated a long-term lease for Planet Fitness at Canyon Trails Towne Center, 515 S. Cotton Lane in Goodyear, Arizona. The NAI retail properties team of Senior Vice President Chris Gerow, Senior Vice President Shelby Tworek, Vice President Gabe Ortega, and Associate Patrick Anthon represented the...
TUCSON, ARIZONA -- Tango Commercial Real Estate's announces its newest member, Vicki Teeple, who has joined the Tucson team. "We are very fortunate to have her as our Chief Marketing Officer and Senior Associate," Tom Hunt announced.  "In addition to being responsible for Tango's overall marketing strategies and initiatives, she will...
Phoenix, Arizona -- Housing industry veteran Larry Kush joined ORION Investment Real Estate as senior vice president, effective immediately. In his new role, Kush is charged with expanding the Scottsdale, AZ-based ORION's land sales division. "I'm delighted that Larry is joining us. His skills, knowledge and expertise of the area...
Arizona's Leading Land Use Law Firm Expands Services To Include Real Estate Transactions  PHOENIX, AZ – Withey Morris, a prominent Arizona land use law firm for nearly 20 years, brought on father-son team Dave and Alex Baker of Baker Law Offices, expanding its range of real estate services. Dave Baker...
TUCSON, ARIZONA – Landmark Properties, dba The Mark at Tucson, closed August 25th on its second student housing project site at 931-949 East Broadway Blvd. in Tucson for $4,631,375 ($41.49 PSF). Its first student housing in Tucson, The Retreat Tucson is at 22nd Street and Park Avenue with 189 units...
Cushman & Wakefield Completes Sale to Southern California-based Investor PHOENIX, Arizona – Cushman & Wakefield announced that 1201 Partners LLC, a company formed by Barker Pacific Group in Los Angeles, Calif., paid $23.95 million to purchase Mesa Financial Plaza from Mesa Financial Plaza LLC, an entity formed by Scottsdale-based Emrine...
Phase 1 of construction slated to open to the public this December PIMA COUNTY – Construction work on Pima Animal Care Center's new modern-care animal shelter has progressed significantly over the last several months reaching 70-percent completion. The new building, which is Phase 1 of construction, is scheduled to...
Project Almost 20 Years in Making; Capstone to Agritopia and Johnston Family Legacy GILBERT, ARIZONA – After raising the bar on creating residential communities and also the future of retail, the owners behind Agritopia and Barnone are announcing the next chapter in the Agritopia story. Epicenter, located in Gilbert, aims...