YUMA, Arizona – CBRE has completed the sale of a single-tenant, 3,200-square-foot Freddy's Frozen Custard and Steakburgers located at 1785 East 16th Street in Yuma, Arizona. The Property commanded a sale price of $3 million. Joseph R. Compagno and Ryan Eustice with CBRE's Phoenix office represented the Seller, Barclay Holdings...
Larry Downey Adding to Tenant Advisory Team Roster PHOENIX, Arizona – Cushman & Wakefield announced that Nick Nudo has joined the firm's Phoenix office as an Associate for the tenant advisory team of Vice Chairman Larry Downey and Associate Brett Thompson. As a member of the team, Nick will be involved...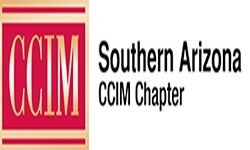 TUCSON, ARIZONA -- Keith Newlon of Pioneer Title Agency purchased a 5,940-square-foot office property at 1889 N. Kolb Road in Tucson for $1,069,200 ($180 PSF) for its newest Tucson location. Built in 2003, the building is located in La Playa Caliente Office Park. Pioneer Title Agency is a full-service company...
PHOENIX, Arizona – The Koss | Louer Team of Lee & Associates Arizona has successfully negotiated two leases resulting in an increased occupancy of Parc 17. The 177,770-square-foot industrial project went from 24 percent occupied to 75 percent occupied in just seven months after close of escrow. In April 2017,...
PHOENIX, ARIZ. – Iconic Design Studio, a full-service, woman-owned interior design firm, has announced the addition of a new team member. Tarah Hamman joins IDS as a senior interior designer/project manager consultant, according to CEO/Principal Kelli Berry. Hamman will be responsible for space planning; furniture and fixtures specification; and design...
The following commercial leases were reported to the Real Estate Daily News for the Tucson Lease Report from Nov 13 thru 17, 2017. OFFICE – 2945 W. INA ROAD, TUCSON The Department of Veteran Affairs renewed their 11,200-square-feet office lease at 2945 West Ina Road in the Russell Plaza. David Volk...
The following commercial leases were reported to the Real Estate Daily News for the Phoenix Lease Report from Oct. 13 thru 17, 2017. RETAIL – 15569 W BELL RD., SURPRISE Chris Gerow, Shelby Tworek, Gabe Ortega and Patrick Anthon represented the tenant, JEG-FIT Bell & Reems Rd, LLC in a 120-month...
Alex Hardie joins industry veteran, Buzz Isaacson, in Advisory & Transaction Services as Associate TUCSON, Arizona – CBRE announced today that Alex Hardie, Sales Manager for CBRE's Tucson office, has transitioned into a brokerage position with CBRE Advisory & Transaction Services. In her new role, Hardie will work closely with Buzz...
Investor Sees Opportunity in Long-Term Tempe Growth Phoenix, Arizona – Hearts and Smiles, LLC, an Arizona Limited Liability Company has purchased the industrial building located at 1445 S. McClintock Dr. in Tempe.  The investor purchased the 38,400-square-foot building for $1.8 million ($46.88 PSF). "The building is a unique asset because of...
Phoenix, Arizona — BOMA Greater Phoenix, the industry group that advances the commercial real estate industry through advocacy, influence, and knowledge, elected its 2018 officers and board members via electronic vote of its membership. Darwyn Harp, General Property Manager with Hines, was elected President. He is joined by Vice President...
PIMA COUNTY – Pima County Development Services continues to innovate and find ways to streamline the development permitting process and make it more seamless and user friendly. The Department has launched a Building Inspection Tracking website that allows customers to easily determine when their building inspection will occur. The new website...
TEMPE, ARIZONA – The local office of Terracon was a partner of the team that won an ENR Southwest Best Projects Award of Merit for 2016-2017. McCarthy Building Cos. won the Award of Merit in the Energy/Industrial category for the APS Red Rock Solar Facility. Terracon completed a geotechnical study,...
Office rents on the rise in all 30 top tech submarkets in CBRE's annual Tech-30 report  PHOENIX, Arizona –– Buoyed by double-digit tech-sector employment growth, Phoenix was in the top third of markets in the country for rising office rents over the past two years, with 13.4 percent growth,...
Scottsdale, Arizona -- Del Pueblo Communities, Scottsdale, AZ paid $1.6 million ($20.52 PSF) to acquire 1.79 acres located at the SEC Hayden Road & Virginia Avenue in Scottsdale. The property is currently being planned for a single-family attached development. The seller of the transaction was Harper's on Hayden LLC. Richard Arambula...
PHOENIX, Arizona – Principal Matt McDougall of Lee & Associates Arizona has achieved SIOR Designation from Society of Industrial and Office REALTORS®. SIOR is a Washington, DC-based international professional organization of more than 3,000 commercial real estate professionals. According to SIOR, professionals who earn the designation are recognized by "corporate real...
The following commercial leases were reported to the Real Estate Daily News for the Tucson Lease Report from Nov 6 thru 10, 2017. INDUSTRIAL – 2850 E. VALENCIA RD., TUCSON Port Plastics, Inc. leased 12,066 sq. ft. of industrial space at 2850 E. Valencia Road. Crystal Jutte from Mohr Partners and...