PHOENIX, Arizona – Hines, the international real estate firm, is pleased to announce the hiring of Robert Trujillo as a managing director and Jim Bulsiewicz as a development associate. Trujillo will expand Hines' multifamily development business in Arizona and Colorado. He brings more than 21 years of experience in real...
TUCSON, Arizona -- For more than 10 years, the University of Arizona's Eller College of Management has worked to unite past, present and future Wildcats with the Tucson community to encourage volunteerism and evoke change through Eller Make A Difference Day, an event spearheaded by Business Management seniors in...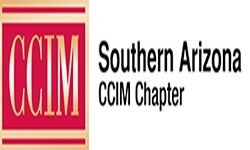 PHOENIX, ARIZONA – MEB Management Services, one of Arizona's prominent women-owned firms, was awarded the Accredited Management Organization (AMO) of the Year Award at the Institute of Real Estate Management's (IREM) Global Summit in Fort Lauderdale, Florida. Libby Ekre, CPM, represented MEB at the awards ceremony. The prestigious honor by...
Bay Capital LLC Acquires Iridium Property PHOENIX, Arizona – On behalf of Los Angeles-based Cohen Asset Management, Cushman & Wakefield announced the firm facilitated the sale of Iridium @ Price Road Corridor, a 69,820-square-foot building in Chandler, Arizona. Bay Capital LLC of Braintree, Massachusetts, purchased the fully leased asset for...
PHOENIX, ARIZ. - Meridian, a full-service real estate developer and owner of medical real estate, announced today that industry veteran Sheila Schmidt has been hired as Vice President of Development. She will be based in Meridian's new Phoenix office located at 2375 N. Camelback Road, Suite 600 and will...
Sears Holdings Corporation (NASDAQ:SHLD) Monday announced that the U.S. Bankruptcy Court for the Southern District of New York granted interim approval of all the Company's first day motions related to its voluntary Chapter 11 restructuring. Collectively, the approvals by the Court immediately improve the Company's liquidity position and allow...
The following commercial leases were reported to the Real Estate Daily News for the Tucson Lease Report from October 8 thru 12, 2018. OFFICE – 6280 E PIMA STREET, TUCSON Cathexis, Inc. leased a 4,275-square-foot mixed-use office space located at 6280 Pima Street from 6280 E Pima Investors, LLC. Jeff Casper,...
Obon Sushi, V's Barbershop and Dip Nail Bar to Join New Tempe Development PHOENIX, Arizona – Cushman & Wakefield and Fenix Development, a Los Angeles-based real estate investment and development company, announced today that three retail tenants will join The Watermark | Tempe's Phase I. The three tenants include Obon...
PIMA COUNTY -- The dedication of Canoa Lake and the completion of 47 miles of the Anza Trail in Pima County will highlight Pima County Natural Resources, Parks & Recreation's sixth annual Anza Day celebration on Saturday, Oct. 20, from 9 a.m. to 3 p.m. at Historic Canoa Ranch,...
PHOENIX, ARIZONA – The NAI Horizon Self-Storage Team of Senior Vice President Denise Nunez and Associate David Loui represented the seller in negotiating the sale of a two-property self-storage portfolio in California. L.P.G. Associates, Inc. of Rohnert Park, California, sold Folsom Parkshore Self-Storage in Folsom, California, and All Size Self-Storage...
TUCSON, Arizona -- A Privately Held Real Estate Investment and Management Group, Glen Una Management, purchased the fully occupied office buildings at 6221 & 6223 South Palo Verde Road in Tucson for $16.42 million ($136 PSF) in the Tucson International Gateway Center. The two buildings totaling 120,810-square-feet were built in...
Phoenix, Arizona – CBRE has completed the sale of Thunderbird Square, a multi-tenant retail center located at the southwest corner of Thunderbird Road and 99th Avenue in Sun City, Ariz. The 21,627 square-foot retail property is 96.2 percent leased to a complementary collection of national and local tenants, including...
TUCSON, Arizona -- More than 2,000 parking spaces await people attending several popular events this weekend in Downtown Tucson - the annual Tucson Meet Yourself Folklife Festival, TENWEST Festival, Film Fest Tucson and monthly Second Saturdays event. All three of Pima County's public parking facilities, the Public Works Garage, 50...
Phoenix, Arizona – SVN Desert Commercial Advisors has been providing full brokerage services to SVN clients throughout the entire year and Danny Lee once again sells another multifamily complex in the valley.  It was a cash transaction. Vice President Investment Advisor and partner, Danny Lee has sold the property located...
PHOENIX. Arizona – Harvard Investments, developer of Cadence at Gateway, is proud to announce Lennar Homes will begin to pre-sale three collections of homes at Cadence at Gateway – just off SR 24 at Ellsworth and Ray Roads in Mesa. Lennar offers individuals and families an incredible opportunity to...
TUCSON. ARIZONA – D.R. Horton (Brent Davis, Division President) purchased 39 acres at 5975 S Tucson Blvd. in Tucson for $2.184 million ($21,204 per lot).  The property is platted for 103 homesites known as Tres Pueblos Este and is ready for development. Located at the northwest corner of Tucson Blvd....