PHOENIX, Arizona — Hines, the international real estate firm, announced today that 24th at Camelback II has been recertified Platinum under the U.S. Green Building Council's LEED for Existing Buildings: Operations & Maintenance (EBOM) Rating System. The property, owned by Hines and an East Coast pension fund advised by...
Phoenix, Arizona -- The investment sales team of Chris Toci and Chad Littell of Cushman & Wakefield successfully closed the sale of a north Phoenix suburban office building located at 25700 North Norterra Parkway in Phoenix, Arizona. "The exceptional design, construction, and development attributes of Norterra West One coupled with...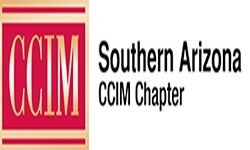 Estimated $32 million in proceeds to pay down debt IRVING, Texas -- Del Frisco's Restaurant Group, Inc. (NASDAQ: DFRG) has announced an agreement to sell its 14 Sullivan's Steakhouse to Romano's Macaroni Grill for gross proceeds of approximately $32 million. The net proceeds, which have not yet been finalized, will...
Dramatic Growth Leads The Money Source to Participate in Trend Towards User Ownership Phoenix, Arizona - The Money Source, a privately held, national mortgage company, has purchased a freestanding office building at 3138 E. Elwood Dr. (directly off I-10 and University) as its new Arizona headquarters. The Money Source purchased...
Property owners want to make mall property mixed-use facility with retail, residential hospitality PIMA COUNTY – The Pima County Board of Supervisors unanimously approved a rezoning request for the Foothills mall property, located at Ina Road and La Cholla Boulevard. The approval changes zoning of the 51-acre property from CB-1 (local...
MESA, ARIZONA -- Community members, political leaders, Mesa Mayor John Giles, Harvard Investments and members of the Cadence at Gateway team joined Queen Creek Unified School District (QCUSD) officials on September 10, 2018, to celebrate the groundbreaking of QCUSD elementary school #7. The new school, which is not yet...
Phoenix aligns closely with national trends, healthcare market strength PHOENIX, Arizona – Rising patient numbers and real estate spending point to long-term resilience for healthcare-related buildings – and Phoenix is no exception, according to JLL's latest U.S. Healthcare Real Estate Outlook report and healthcare experts within the Phoenix office of JLL. According to JLL, the key...
Oro Valley, Arizona – Pearl Peak, LLC of Whitefish, Michigan (Nicholas R. Chickering) closed on a triple net investment property at 7510 N Oracle Road, Ste 100, in Oro Valley, Arizona for $2.2 Million ($360 PSF). The 6,008-square-foot office condominium, built in 2009 of masonry construction, is located in...
Mesa-based Multifamily Developer Plans Class A Apartment Project PHOENIX, Arizona – Cushman & Wakefield completed a 13.7-acre sale at SanTan Phase III, located south of the southeast corner of SanTan Village Parkway and Ray Road in Gilbert, Ariz. SanTan Development Group, Inc., an entity formed by Mesa-based LeSueur Investments, purchased...
PIMA COUNTY – The Pima County Board of Supervisors Sept. 18 unanimously approved selling at auction a portion of a County-owned parcel located at Kino Parkway and 36th Street to TEP and rezoning of Foothills Mall. The County plans to sell 5.16-acres of the property for a minimum of $1.435...
Agency sells parcel near Sky Harbor Airport for $28.7 million PHOENIX – The Arizona Department of Transportation has sold a parcel of land it owned along Interstate 10 in Phoenix for $28.7 million, the largest sale of excess property in the agency's history. The 21-acre parcel, which includes several buildings, is...
PHOENIX, ARIZONA - Velocity Retail Group announces the hiring of Mark Villalpando as Senior Vice President and Designated Broker of the firms newly launched Velocity Management Services division.  The division will work with our new and existing clients to maximize property value and investment returns. In addition Mark will be...
The Pima County Regional Flood Control District and Natural Resources, Parks and Recreation Department are developing a master plan that includes conceptual alignments of extensions of the Chuck Huckelberry Loop that follow secondary drainage systems of the major river system. The planning is meant to guide further investment and development...
CapRidge Partners Makes First Purchase in Metro Phoenix PHOENIX, Arizona – CapRidge Partners of Austin, Texas has made its initial entrance into the Metro Phoenix real estate market with the purchase of Scottsdale Forum, located at 6263 N. Scottsdale Road in Scottsdale, Ariz. On behalf of New York-based Clarion Partners,...
Tucson, Arizona – The Tucson Metro Chamber Board of Directors has updated its mission and vision statements to better reflect its focus and role in Southern Arizona. The Tucson Metro Chamber's new fundamentals include: Mission: Champion an environment where your business thrives and our community prospers Vision:  Tucson is the...
MESA, Arizona – ORION Investment Real Estate is pleased to announce the sale of a multi-tenant, 3 bay industrial building in a well-established industrial area of Mesa. The +/- 6,768 building sold for $600,000, or $88.65 per square foot. The property features roll-up doors, fenced yard and approximately 14'...