17 Three Hundred at Perimeter Center Scheduled for Completion in October 2019 PHOENIX, AZ  -- Irgens - Phoenix has announced the groundbreaking of its newest development, 17 Three Hundred at Perimeter Center.  The two-story, Class A office building, which is located at 17300 N. Perimeter Dr. is scheduled for completion...
TUCSON, ARIZONA – An investment group of seven LLCs managed by Steve Grimm of Grimm Commercial has acquired the Fiesta Plaza at the northwest corner of Oracle and River Road in Tucson for $5.3 Million and is planning to bring RoadHouse Cinemas to the site. The acquisition followed the sale...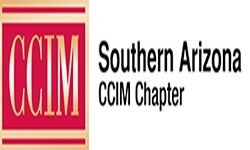 Normal 0 false false false EN-US X-NONE X-NONE ...
TUCSON, Arizona -- Volk Company started the year off strong with eight closings in a thirty-day period, totaling almost $8 million, and including four restaurant sales. Brenna Lacey and Kevin Volk of Volk Company represented the seller, Steamroller Pad LLC, in the $2,660,000 net leased investment sale of the Starbucks...
JLL completes $10.06 million sale of Higley & Baseline Class A office property PHOENIX, Arizona – On behalf of James Greaves with G2 Capital, JLL has completed the $10.06 million sale of 5416 E. Baseline Rd., a two-story, 63,834-square-foot Class A office building located within Inverness Commons Business Park, in...
Northwest Healthcare to Serve as Presenting Sponsor SAHUARITA, ARIZONA – Rancho Sahuarita will host its second "Rancho Sahuarita Cancer Walk" event on Saturday, March 30, 2019 to benefit the efforts of the National Brain Tumor Society through the Sharpe/NBTS Brain Cancer Research Awards. The walk will take place within the...
TUCSON, Arizona – A California investor from Alamo, CA, FLM LLC, traded into the acquisition of a Starbucks outpad at 1765 West Valencia Road in Tucson for $2.66 million ($850 PSF). Brenna Lacey and Kevin Volk of Volk Company represented the seller, Steamroller Pad LLC (Richard Volk, manager) in the...
Scottsdale-based Commercial Real Estate Firm Team Sells North Hayden Property Scottsdale, Ariz.-- LevRose Commercial Real Estate, a leading Scottsdale-based commercial real estate brokerage and management firm, recently closed the sale of Hayden Professional Park in Scottsdale for $8.75 million ($133 PSF). The 65,731-square-foot office space located at 3200 N Hayden Road...
Colleges and universities compete for bragging rights PIMA COUNTY –The Tucson Invitational Games (TIG) are underway at Kino Sports Complex, the largest professional sports and entertainment venue of its kind in Pima County. The games feature teams from schools playing at the NCAA Division II and Division III level, National Association...
Real Estate Recovery Has Brought Renovation and Redevelopment to Popular Submarket Scottsdale, Arizona  – Colliers International in Arizona has released its Greater Scottsdale Airpark 2030 Report, which highlights market conditions and predictions for the popular Scottsdale Airpark submarket. The area is experiencing more mixed-use development, as well as significant renovation...
Phoenix, Ariz. – The Phoenix office of Lee & Associates Arizona currently has the largest number of young recruits in its history since being established in 1991, and as a result, has launched a unique training program with the help of industry veteran Pete Bolton. As more young professionals and...
TUCSON, ARIZ. —  MK Tucson Properties, owner of Skin Appeal, purchased expansion space at 1700 East Fort Lowell Rd. Ste. #101 & #102 in Tucson for $723,150 ($136 PSF). The additional 5,317-square-feet in two condominiums were constructed in 2000 in the Fort Lowell Condominiums and will allow expansion for Skin...
PHOENIX, ARIZONA – A custom fabrication and welding business founded in 1909 in a historic downtown Phoenix building has been sold to RM Garrison, a precision fabrication shop. NAI Horizon Associate Michael Gaida represented the seller, Valley Machine Works, Inc., of Phoenix. The business was purchased by Tyler and Tricia...
A Self-Made Entrepreneur and Philanthropist, Ingram Earns International Award Honoring Individuals Who Have Succeeded Despite Adversities PHOENIX, ARIZ. – Horatio Alger Association of Distinguished Americans, Inc., a nonprofit educational organization honoring the achievements of outstanding individuals and encouraging youth to pursue their dreams through higher education, today announced that K. Michael Ingram,...
PHOENIX, ARIZONA – The 136-unit Riverwood Apartments, located at 25157 W. Beloat Road in Buckeye, Arizona sold last week for $10,875,000 ($80,000 per unit). The NorthMarq Multifamily team of Bill Hahn, Trevor Koskovich, and Jesse Hudson represented both the seller and the buyer in this transaction.   Aspen Square Management,...
TUCSON, ARIZONA -- Tricia Beeler has been promoted to Area Manager of the Green Valley Cadden Community Management office. Tricia has been with Cadden since 2008. Tricia's Green Valley team is responsible for managing 33 homeowners associations. The Green Valley location was opened 1991 and is located in the...