Source: ICSC Research Incorporating nonretail tenants and other uses into a development takes lots of planning and needs to go beyond simply sticking them wherever there is space. After all, the primary benefit of mixing uses comes from skillfully placing these uses in strategic proximity to each other to maximize their...
PHOENIX, ARIZONA – Three Valley commercial real estate professionals – including two from Menlo Group – recently earned the prestigious Certified Commercial Investment Member (CCIM) designation by the CCIM Institute. Steve Berghoff, CCIM, Vice President, Menlo Group; Mark Haslip, MBA | CCIM, Vice President, Menlo Group; and Neil Sherman, CCIM,...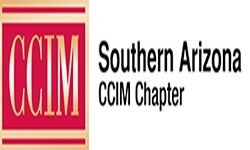 Stratford Management's new lease on Oracle handled by Oxford Realty and Romano Real Estate highlights this week's lease report. The following commercial leases were reported to the Real Estate Daily News for the Tucson Lease Report from May 13 thru 17, 2019. OFFICE – 7315 N. ORACLE ROAD, TUCSON Stratford Management, LLC,...
The Phoenix lease report highlights a lease by Asset Fund I in Mesa handled by NAI Horizon. The following leases were reported to the Real Estate Daily News for Phoenix between May 13 thru 17, 2019. Matt Harper, CCIM, and Mike Gaida of NAI Horizon represented the landlord, Red Mountain Asset...
Phoenix, Ariz. – ABI Multifamily has announced the $8 million / $90,909 per unit / $74.23 PSF sale of INDI Tucson in Tucson, Arizona. INDI Tucson is an 88-unit / 232-bed garden-style student apartment community located six blocks from the University of Arizona's main campus at 1920 N 1st Ave...
Scottsdale, AZ -- Kent Circle Partners (Scott Seldin, president and Kevin Miller, senior vice president, acquisitions and development) completes sale of a 99-acre parcel (KCI Goodyear South LLC) located on the NWC corner of Bullard Avenue and Yuma Road, in Goodyear, AZ., for $19.16 million. ($4.44 PSF). The buyer, Compass datacenters of Dallas, TX.,...
Fun in the sun, swimming lessons and County swim team options offered PIMA County -- Grab your towel and sunscreen and head to one of Pima County's nine public swimming pools. All pools open Memorial Day weekend (Saturday, May 25 and will remain open until local school districts resume. Four...
TUCSON, Arizona -- After more than a year of planning, development, and construction, Caylor Design and Construction has completed the refurbishment of the Holidome Hotel into Gospel Rescue Mission's new men's shelter, the H.S. Lopez's Family Foundation Center of Opportunity. The complete renovation and remodeling of the 45,000-square-foot main building...
Phoenix, Arizona -- Velocity Retail Group Investment Division completed the $5,700,000 NNN investment sale of a 25,000-square-foot Goodwill of Central Arizona store at the Heritage Square shopping center in Queen Creek.  The shopping center is located at the southeast corner of Rittenhouse Road and Ellsworth Road in Queen Creek. The...
Tucson, AZ – BFL Construction Co., Inc. promoted Isaac Figueroa to Chief Commercial Officer. Figueroa will be responsible for spearheading BFL's commercial strategy, business development and marketing efforts along with managing client, community and government relations. This new role is in addition to his current position as Director of Real Estate...
Phoenix, Arizona -- Accelerated Development Services is pleased to announce the promotion of Trey Eakin to Executive Vice President effective immediately.  A 33 year veteran in the retail development arena, Trey's experience includes acquisitions, oversight, strategic analysis, project management, and lease up of retail and mixed-use projects totaling over...
PHOENIX, Arizona – Cushman & Wakefield announced that Michael Crystal has rejoined the firm's Phoenix office as a Managing Director. With him, he brings Joe Vale as a Senior Associate and Tarryn Fountain as a Brokerage Coordinator. Michael and Joe join us from Newmark Knight Frank and bring a combined...
By: Roland Murphy, Director of Research, ABI Multifamily Market slowdowns are inevitable at some point, and many thought leaders are projecting the next one could potentially start in the next 18 months — which, coincidentally, is within the general turnaround timeframe for projects in the final planning/construction commencement phase. As...
PHOENIX, ARIZONA – Three retail property sales totaling $3 million and five office property sales totaling $1.7 million highlight transactions recently closed by NAI Horizon professionals. Sale Transactions: Lane Neville, Matt Harper, CCIM, and Logan Crum negotiated the sale of a retail building, representing the seller, PVO, LLC, for $2.2...
PHOENIX, ARIZONA – The Arizona Multihousing Association honored 16 individuals, four communities and four teams/communities Saturday night at the 27th Annual AMA/Cox Communications Tribute Awards. More than 1,500 gathered at the Phoenix Convention Center South Building to honor the best in Arizona's apartment industry. "This evening is about recognizing the true...
Specialist in Corporate Solutions and Tenant Representation Joins Phoenix Office Phoenix, Arizona – Ross Peterson has been named vice president at Colliers International in Arizona.  Peterson brings to Colliers more than a decade of experience representing office tenants in lease transactions. "Ross understands this market inside and out," says Bob Mulhern,...