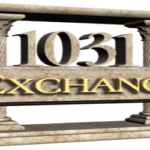 Phoenix, AZ – Not every transaction goes the way you hope it would, but in this case, Vice-President and multifamily advisor Danny Lee was able to sign, seal and deliver a new set of keys within 20 days to the new buyer. The close from start to finish was officially 20 days.
The 18-unit apartment complex located at 1709 N. 25th Place, off of 24th St. & McDowell Rd. recently sold for $675,000.00. Lee represented the seller and the buyer in the sale transaction. California seller, Gondosinaryo Listyo sold to local buyer, Paul Jones with PLJ Sun Terrace, LLC.  "This was a true value-add property, leaving plenty of room for the new owner to make the improvements on the property and potential to increase rents to new tenants over time," Lee stated.  Lee's previous relationship with both sides was the key to the quick transaction.
The property sold at pro form pricing for $77/PSF or $35,000 per unit. Lee stated, "Both buyer and sellers have other multifamily properties in the valley so they are both satisfied of the deal because they both got what they wanted out of the deal."
The buyer was in a 1031 Exchange and found the perfect fit for the investment. Additionally, the seller, Listyo needed to move the equity from the sale of the property to another property that he is purchasing in California. It's a win-win for all the parties involved. Tanya Whitney with First American Title Agency handled the sale transaction.