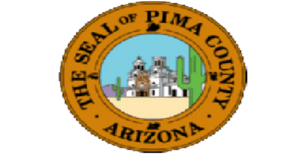 PIMA COUNTY, ARIZONA — Pima County has begun sending 2020 property tax statements to approximately 450,000 individuals, businesses and other organizations.
Although there are 94 taxing jurisdictions reflected on the bills, Pima County has direct responsibility for only four of the taxing jurisdictions: The County's Primary property tax, which pays for general operations, and the County's three secondary property taxes that pay for the County Library District, Regional Flood Control District and payments on County Debt Service.
The tax rate for Pima County's Primary property tax decreased by $0.0776 for 2020/21 and the County Debt Service tax rate decreased by $0.1700. The rates for the Regional Flood Control District and the County Library District remain unchanged. The result is a total decrease of $0.2476 per $100 of net assessed value for Pima County taxing jurisdictions.
Pima County taxpayers have the option of receiving their property tax statements electronically through the eNoticesOnline service. For taxpayers who want to sign up for future electronic statements, they should note the eNoticesOnline authorization code on their 2020 property tax statement and follow the step-by-step instructions on Pima County's Go Paperless webpage.
Taxpayers should expect to receive their property tax statements in three phases. On Sept. 10, coupon tax statements were mailed to approximately 250,000 property owners who pay their taxes directly. The information tax statements will be mailed by Sept. 16 to about 150,000 property owners whose mortgage services pay their property tax. The following week, roughly 50,000 personal property tax statements will be mailed.
The County's property tax website contains helpful tools to assist in understanding property tax statements. Taxpayers can access the current year tax levies and rates for each taxing jurisdiction within Pima County. Also available are current and select prior year tax rates by tax area code, sources and uses of tax dollars, frequently asked questions, and other tools for taxpayer assistance.
The County's Property Taxpayer Assistance Helpline is another tool taxpayers can use for tax questions. Assistance is available by phone, at 520-724-8650 or 520-724-8750, or email at PimaTax@pima.gov.