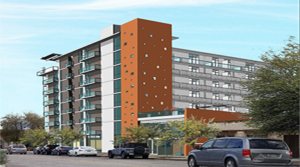 Developer Ross Rulney wants to build 144 market-rate apartments in two separate downtown Tucson projects
TUCSON, ARIZONA — Fifth Avenue Partmers OF, LLC (Ross Rulney, Manager) recently acquired the former Codac Behavioral Health building at 111 and 127 South Fifth Avenue in Tucson for $1.775 million ($175 PSF or $73 PSF for the land). The developer wants to raze the 10,000-square-foot building to rebuild a 7-story, 100 unit Apartment building on the site. The apartment units are to be studios and one-bedrooms with 9-foot ceilings on the 24,394-square-foot lot.
An affiliate of Holualoa Companies, HP Fifth Avenue, LLC, was the seller.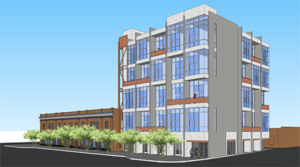 Efforts are increasing to keep up with Tucson's rising population. Located around the corner from 140 East Broadway that was purchased by Rulney in 2006, where Rulney wants to build a 5-story, 44-unit loft-style apartment building with 16-foot ceilings on a 27,380-square-foot lot.
Both properties are in a downtown Tucson opportunity zone and buyer is requesting GPLET assistance from Rio Nuevo and the City of Tucson for both projects in order to begin construction before year end. Opportunity Zones were added to the tax code in late 2017 and are designed to spur economic development by providing tax benefits to investors.
To learn more, see RED Comp #6722.