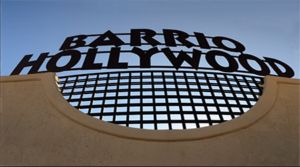 TUCSON, ARIZONA — Families working toward home ownership soon will occupy a new in-fill, rental housing development in Tucson's Westside Barrio Hollywood built with Pima County HOME and general obligation bond funds.
A ribbon cutting ceremony took place Wednesday, March 28 at Casas Ontario, 1515 W. Ontario St. in conjunction with the Pima County Community Land Trust, the independent non-profit, which served as developer on the project. Board of Supervisors Chairman Richard Elías, who represents the neighborhood, will serve as keynote speaker for the event.
Built by Carrera Custom Homes, Inc., each of the six frame and stucco, 1,320 square-foot homes offer future tenants three bedrooms, two baths, portico entries and on-site parking. The project received a Silver Rating for energy efficiency, indoor air quality and water conservation under the City of Tucson's Residential Green Building Rating System.
"Adding new homeowners to Barrio Hollywood will help ensure it remains one of the most vibrant, most connected and most engaged neighborhoods in our community," Pima County Housing Center Manager said. "Homeowners are by definition invested in where they live. This complex will help six families put down roots here."
County funding required the project benefit low-income families enrolled in the PCCLT's Stewardship Program which prepares participants for homeownership through a combination of case management and a slate of two-hour workshops on topics including financial literacy, home maintenance and financial planning.