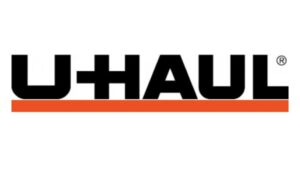 MARANA, ARIZONA -- A contemporary U-Haul® retail and self-storage facility is coming to I-10 and Tangerine Road in Marana after an 11.85-acre industrial land acquisition by Amerco Real Estate Company of Phoenix (Matthew Braccio, President).
AMERCO Real Estate Company provides real estate and development services to the U-Haul System.
The U-Haul Center being built will include a four-story building with five drive-up buildings and a U-Box Warehouse. It will offer an expansive retail showroom, truck and trailer sharing, boxes and moving supplies, towing equipment and professional hitch installation, propane, U-Box® portable storage containers and more.
The facility will include ADA-accessible self-storage units with climate-control options and high-tech security features at affordable price points. U-Haul acquired the property on September 23rd from Cottonwood Properties, Inc. of Tucson (Bill Hallinan, Vice-President) for $4,207, 071 ($8.15 PSF)
While the new store is under construction, nearby U-Haul neighborhood dealers are available to serve customers. Reserve equipment at uhaul.com or contact Reservations at 1-800-GO-UHAUL.
Since 1945, U-Haul has been the No. 1 choice of do-it-yourself movers, with a network of more than 23,000 locations across all 50 states and 10 Canadian provinces. U-Haul Truck Share 24/7 offers secure access to U-Haul trucks every hour of every day through the customer dispatch option on their smartphones and our proprietary Live Verify technology. Our customers' patronage has enabled the U-Haul fleet to grow to approximately 176,000 trucks, 126,000 trailers and 46,000 towing devices. U-Haul offers nearly 825,000 rentable storage units and 71.6 million square feet of self-storage space at owned and managed facilities throughout North America. U-Haul is the largest retailer of propane in the U.S. and continues to be the largest installer of permanent trailer hitches in the automotive aftermarket industry. U-Haul has been recognized repeatedly as a leading "Best for Vets" employer and was recently named one of the 15 Healthiest Workplaces in America.
Jesse Blum, Industrial Specialist with Cushman & Wakefield | PICOR, represented the seller in the transaction.
For more information, Blum should be reached at 520.748.7100.
To learn more, see RED Comp #9195.