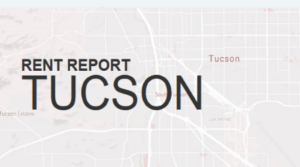 Apartment List's monthly rent report reveals that prices are continuing to rebound, with the national index up by 1.9% month-over-month. This is the biggest monthly jump in our national index since the start of its estimates in 2017, breaking a record set just last month. Rent growth has now been outpacing prior-year averages for several months, indicating that this year's moving season is set to be a historically busy one.
The data continues to show significant regional variation, but the days of plummeting rents in pricey coastal markets have come to an end. The cities with the sharpest year-over-year rent declines are now experiencing positive rent growth again, and in some cases, prices are rapidly rebounding. At the other end of the spectrum, many of the mid-sized markets that have seen rents grow quickly through the pandemic are continuing to boom.
For more analysis of the newest monthly data, check out the full May Apartment List Rent Report.
Here are some of this month's Tucson highlights:
Rents in Tucson increased 1.4% month-over-month, compared to 1.9% nationally. Month-over-month growth in Tucson ranks #64 among the nation's 100 largest cities.

Year-over-year rent growth in Tucson currently stands at 9.9%, compared to 5.1% at this time last year This is the #19 fastest increase among the nation's 100 largest cities.

Median rents in Tucson currently stand at $853 for a 1-bedroom apartment and $1139 for a two-bedroom.