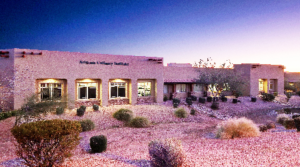 SCOTTSDALE, ARIZONA – CBRE arranged the $4.7 million sale of an 18,035-square-foot property located in Scottsdale, Ariz. to a private, California-based 1031-exchange buyer. The freestanding, single-tenant facility is occupied under a long-term triple-net lease by the Arizona Culinary Institute.
CBRE's Geoff Turbow, Matt Pourcho, Anthony DeLorenzo, Gary Stache, Doug Mack and Bryan Johnson represented the seller, Scottsdale Investment Management LLC. The buyer was self represented by John Eppers.
With assistance from the CBRE team, the seller successfully completed an early lease renewal with Arizona Culinary Institute that extended the lease term—from four to ten years—which resulted in a larger buyer pool and higher purchase price.
"Phoenix is a high-growth market where investors can acquire stabilized assets with strong cash flow at a relative discount to coastal markets," said Turbow. "In light of COVID-19 challenges, suburban products with strong property fundamentals are desirable and can provide a significant hedge against potential economic headwinds."
Built for the Arizona Culinary Institute in 2001, the single-story facility, located at 10585 North 114th Street, features five professional kitchens, classrooms, a library, a student break area and parking. Recent upgrades to the property include new HVAC units and roofing. Located within Mirage Crossing, a four-building office condominium complex, the Arizona Culinary Institute is in the Central Scottsdale submarket. The property is a few miles east of a dense retail, medical and hospital area adjacent to the 101 Loop Freeway along Shea
Boulevard.