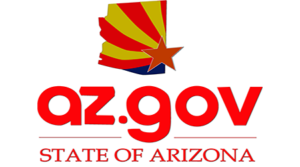 PHOENIX, ARIZONA – As the Arizona Legislature works to pass a budget for the fiscal year beginning July 1st, the Professional Fire Fighters of Arizona urges lawmakers to proceed with caution, especially when it comes to adequately funding public safety for the year ahead. Bryan Jeffries, President of the PFFA, cautioned that an overreliance on one-time federal funds flowing to the state – coupled with overzealous tax cuts – could put municipal-level funding for fire fighters, police, paramedics and public safety at risk in the future.
"I can't emphasize enough how squeezed public safety has been across Arizona as we work the frontlines of the pandemic and wrestle with funding issues in many cities and towns," said Jeffries. "Now is not the time to be reckless when it comes to the state budget, the revenues our municipalities rely on and keeping our communities safe."
Jeffries pointed to a June 5, 2021 memorandum issued by Rounds Consulting Group as a source of responsible ideas for the upcoming budget. The Rounds analysis suggests that state revenue figures may be inflated by the massive influx of federal dollars flowing to Arizona to combat the COVID-19 pandemic. To account for the one-time nature of these federal funds, Rounds suggests that any tax cut passed by the Legislature need not "be based on permanent changes to the tax rates. A portion can be one-time taxpayer rebates."
Jeffries urged lawmakers not to drastically overhaul the state tax code, slashing revenues to cities, towns, counties and public safety agencies, based on federal largess in response to the pandemic.
"To the extent our state has a revenue surplus, yes, some of that savings can and should be passed along to individuals and businesses – but it should also be used to pay down the debt our state has accrued," said Jeffries. "Given the unpredictable nature of 2021 and the months ahead, taking a conservative approach makes sense – especially because the federal government's increased funding could dry up at any time."
Like Rounds, Jeffries expressed concern about the $930 million education debt known as the K-12 rollover, the $422 million the state owes on the leaseback of its office buildings and the $2.8 billion in pension debt held by the Public Safety Personnel Retirement System.
"Paying off debt now saves money for future budgets," said Jeffries. "That's the conservative approach here and it will ensure we have a budget that does everything it can to support keeping the public safe."