Cushman & Wakefield files for IPO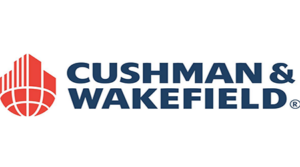 CHICAGO, ILL. — Cushman & Wakefield has filed registration with the SEC for an initial public offering (IPO). The number of shares to be offered and the price range for the proposed offering have yet to be determined.
Chicago-based Cushman & Wakefield is among the largest real estate services firms in the world with 48,000 employees in approximately 400 offices and 70 countries. The 101-year-old firm, which reported revenues of $6.9 billion last year, manages approximately 3.5 billion square feet of commercial real estate space on behalf of institutional, corporate and private clients.
The company could seek to raise about $1 billion in the IPO and seek a valuation in excess of $5 billion, according to The Wall Street Journal.
In its filing, Cushman & Wakefield states five strategies for growing revenue and profitability: hiring top talent; expanding margins; leveraging breadth of services; deploying capital around its infill M&A strategy; and utilizing technology.
The decision is likely a move to better compete with CBRE and JLL, both of which are publicly traded entities. CBRE's revenue for 2017 was $14.2 billion while JLL's was $7.9 billion. Cushman & Wakefield ranked No. 3 on Lipsey's 2017 Top 25 Commercial Real
Underwriters include a group of banks led by Morgan Stanley, J.P. Morgan, Goldman Sachs and UBS Investment Bank.
Prior to the closing of the proposed offering, Cushman & Wakefield will restructure from DTZ Jersey Holdings Limited to a public limited company incorporated in England and Wales to be named Cushman & Wakefield plc. DTZ purchased and merged with Cushman & Wakefield in 2015.