Belmont Master-Planned Community Receives Approximately $80 Million Investment from Mt. Lemmon Holdings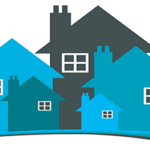 Phoenix, Arizona – Belmont Partners, an Arizona-based real estate investment group, today announced an investment of approximately $80 million by Mt. Lemmon Holdings to spur the planning and development of Belmont, a 24,800-acre master-planned community located in the western reaches of Maricopa County, Arizona. Belmont is one of the largest privately owned, undeveloped properties in Arizona and is entitled for nearly 80,000 residential units and more than 3,800 acres of industrial, office, and commercial space. Belmont will provide more than 3,400 acres of open space and 470 acres for public schools. Comparable in square miles and projected population to Tempe, Arizona, Belmont will transform a raw, blank slate into a purpose-built edge city built around a flexible infrastructure model.
The anticipated alignment for the future Interstate 11 includes a five-mile transportation super-corridor through the Belmont community. Belmont will create a forward-thinking community with a communication and infrastructure spine that embraces cutting-edge technology, designed around high-speed digital networks, data centers, new manufacturing technologies and distribution models, autonomous vehicles and autonomous logistics hubs.
The new investment will help Belmont become a template for the development of a sustainable city capitalizing on cutting-edge infrastructure.
"Belmont is an incredible opportunity for the state of Arizona," said Grady Gammage, Jr., founding partner of Arizona-based law firm Gammage & Burnham, PLC, and representative for the venture. "Envisioning future infrastructure from scratch is far easier and more cost efficient than retrofitting an existing urban fabric. Belmont presents such an opportunity. We know of virtually no other property in the United States so strategically positioned, already entitled, and yet presenting a nearly blank slate of opportunity."
"The Belmont development exemplifies the big picture thinking that has been a unique hallmark of Arizona's history of economic development. Belmont illustrates that Arizona remains at the leading edge of trends in American urban planning and development keying off of advances in solar power and electric distribution systems, autonomous auto testing, broadband, and data centers," said Larry Yount, manager of Belmont Partners.