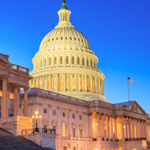 Business Matters is designed to give news snippets to readers that our (yet to be award winning) editors thought you could use to start your day. They come from various business perspectives, real estate, government, the Fed, local news, and stock market to save you time. You might find anything here for a quick read and tidbit of knowledge. We also call it the reading candy store.
The Dow Jones industrial climbed 205.82 points, or 1.4%, to 15,373.83. The S&P 500 gained 23.48, or 1.4%, at 1,721.54. The NASDAQ composite climbed 45.42, or 1.2%, to 3,839.43. Benchmark crude for November delivery gained $1.08, or 1.1 per cent, to close at $102.29 a barrel on the New York Mercantile Exchange.
STOCKS SURGE AFTER SENATE REACHED DEAL ON US DEBT
NEW YORK - Wall Street finally got the deal it's been waiting for. A last-minute agreement to keep the U.S. from defaulting on its debt and reopen the government sent the stock market soaring Wednesday, pushing the Standard & Poor's 500 index close to a record high. On Wednesday, Senate leaders agreed to fund the government through Jan. 15 and extend government borrowing through Feb. 7.
DEAL LIFTS MARKETS BUT DOES LITTLE FOR US ECONOMY
WASHINGTON - The budget agreement Congress reached Wednesday cheered investors and removed the threat of a catastrophic debt default that could have triggered another recession. Yet the temporary nature of the deal means a cloud will remain over a sluggish U.S. economy that was further slowed by the government's partial shutdown. Political fights over taxing and spending will persist over the next few months. The risk of another government shutdown and doubts about the government's borrowing authority remain. Businesses and consumers may still spend and invest at the same cautious pace they have since the Great Recession officially ended more than four years ago.
GM BOOSTS PRICES AS PICKUP TRUCK BATTLE RAGES ON
DETROIT - General Motors is adding a twist to the fight for supremacy in the red-hot U.S. pickup truck market: It's raising prices. GM is adding almost $2,100 to the sticker price of the base 2014 Chevrolet Silverado. That's 8.5 per cent above the price when the truck hit showrooms in the spring. Other versions of the Silverado, as well as the GMC Sierra, will see similar percentage increases. Raising prices sounds like an odd way to boost sales. But industry analysts suspect it's a marketing ploy. They expect GM to raise incentives starting next month so dealers can advertise big discounts. Customers will feel they're getting a deal — whether they do or not depends on the size of the discount.
SOUTH TUCSON, PIMA COUNTY FINALIZE DEAL OVER JAIL DEBT
TUCSON - After being delinquent on its jail bill for a decade, it the City of South Tucson has finally reached a settlement with Pima County. The small city's bill to date is nearly $2M, about 20% of their annual budget. Under the agreement, they will pay the County $150,000 up front. The county will forgive about $700,000 in accumulated interest, and the $1.1 million balance will be paid monthly over a ten year period. "We hope it won't take ten years," said South Tucson interim city manager Luis Gonzales. "But we want people to know South Tucson pays its debts."
MICROSOFT RELEASING WINDOWS 8.1
LOS ANGELES - Microsoft is releasing its long-awaited Windows 8.1 upgrade as a free download starting Thursday. It addresses some of the gripes people have had with Windows 8, the dramatically different operating system that attempts to bridge the divide between tablets and PCs. The release comes as sales of traditional desktop and laptop computers continue to decline because consumers are spending money instead on the latest smartphones and tablets. It also comes at a time of transition for Microsoft as the Redmond, Wash., company focuses on devices and services, not just software. Earlier this month, Microsoft struck a deal to acquire Nokia's phone business and patent rights for more than $7 billion. Microsoft is also searching for a new CEO to replace Steven A. Ballmer, who announced last month his plans to retire within the next year.
TUCSON'S SECOND STREETCAR DELIVERED
TUCSON - The second of eight Sun Link modern streetcar vehicles was delivered to the City's Operations and Maintenance facility this morning just after 4 a.m. Removing the vehicle from the flatbed transport that delivered it from its manufacturer in Oregon was easier this time than it was when the first vehicle was delivered. With the system's overhead electrical lines now energized, the new vehicle was able to move into the facility under its own power.
JPMorgan PAYS $100 MILLION, ADMITS FAULT IN LONDON TRADES
WASHINGTON - JPMorgan Chase & Co. has agreed to pay a $100 million penalty and admitted that its traders acted "recklessly" during a series of London trades that ultimately cost the bank $6 billion. The settlement announced Wednesday by the Commodity Futures Trading Commission comes less than a month after JPMorgan, the nation's largest bank, agreed to pay $920 million and admit fault in a deal with the Securities and Exchange Commission and other U.S. and British regulators. The stunning trading losses that surfaced in April 2012 shook the financial world and damaged JPMorgan's reputation. The CFTC deal differs from the previous agreement because JPMorgan is formally acknowledging that its traders recklessly distorted prices to reduce the banks' losses at the expense of other market participants. In the SEC agreement, JPMorgan admitted only that it failed to supervise those traders.
US BUILDER CONFIDENCE DIPS AMID BUDGET IMPASSE
U.S. homebuilders are feeling less confident in the housing market, reflecting their uncertainty over the budget impasse in Washington. The National Association of Home Builders/Wells Fargo builder sentiment index released Wednesday fell to 55 in October. That's down from a reading of 57 in September. September's reading was revised one point lower from its initial estimate. Measures of current sales conditions for single-family homes, builders' outlook over the next six months and traffic by prospective buyers all declined in October.
SURVEY: U.S. CITIES REDUCED HEALTH CARE, PENSION BENEFITS IN 2013 
TUCSON - Nearly one-quarter of U.S. cities reduced health care benefits for their employees in 2013, and one out of every five reduced pension benefits, according to a survey by the National League of Cities released last week. Eighty percent of the 350 city finance officers polled in the NLC's 28th annual City Fiscal Conditions Report said their city's ability to meet its budget needs had been negatively affected by its employee health benefit costs, more than any other factor cited in the survey. Seventy-five percent said pension costs were having a negative impact on their city's budget obligations.
FED: GROWTH SLOWS IN PLACES OF SHUTDOWN WORRIES
WASHINGTON - The Federal Reserve said economic growth slowed in a few key regions of the United States from September through early October, as businesses grew worried about a budget impasse that led to a partial government shutdown. Overall, the economy continued to expand at a "modest to moderate" pace, according to the Fed survey released Wednesday. Eight of the Fed's 12 banking districts reported the same growth rate as they had reported in August through early September. But four districts — Philadelphia, Richmond, Chicago and Kansas City — said growth had slowed. Businesses around the country remained optimistic about the future and consumer spending continued to increase, helped by strong auto sales. But many businesses noted greater uncertainty because of the federal shutdown, which began on Oct. 1, and a looming deadline to raise federal borrowing limit.
WASHINGTON STATE APPROVED RULES FOR POT INDUSTRY
SEATTLE - Washington became the second U.S. state to adopt rules for the recreational sale of marijuana Wednesday, setting what advocates hope will become a template for the drug's legalization around the world. Washington and Colorado last year legalized the possession of up to an ounce of pot by adults over 21, with voters deciding to set up systems of state-licensed growers, processors and sellers. The measures put state officials in the difficult position of crafting rules for a fledgling industry barred by federal law for more than seven decades. The liquor board devised Washington's rules after nearly a year of research, debate and planning, including public hearings that drew hundreds of people around the state. They cover everything from the security at and size of licensed marijuana gardens, to how many pot stores can open in cities across the state.
BANK OF AMERICA Q3 PROFIT UP SHARPLY
Third-quarter profit for Bank of America Corp., the second-largest U.S. bank, surged as it saw increases from investments and interest charged on loans. Net income jumped to $2.5 billion in the July-September period, up from $340 million a year earlier. On a per-share basis, earnings were 20 cents beating the 19 cents expected by financial analysts. Third-quarter revenue slipped to $22.2 billion from $22.5 billion, coming in close to the analysts' forecast of $22 billion.
CHURCH GROUP LEADS VOLUNTEER CLEAN-UP IN SANTA CRUZ RIVERBED THIS SATURDAY
TUCSON - Members of the Tucson Arizona West Stake of The Church of Jesus Christ of Latter-day Saints will participate in a community service project, cleaning the Santa Cruz riverbed and area parks from 8 a.m. to 11 a.m. on October 19, 2013. The event is in cooperation with Ward 1, Tucson Parks and Recreation, Pima County, and Tucson Clean and Beautiful. Volunteers will be working to clean up 12 Westside parks in Ward 1, making this the largest single-day volunteer cleanup effort this year. It is expected that a minimum of 400 people will participate.
VIOLET TURACO CHICKS HATCHED AT CITY'S REID PARK ZOO
TUCSON - The City's Reid Park Zoo has announced the hatching of two baby violet turaco chicks. Both of the parents took part in incubating the two hatchlings for about 25 days. The chicks were born with black and brown feathers. This species of bird can be found in Central Africa in a variety of habitats. In the wild, the birds have a crown of red feathers on their head, purple feathers on their body and a bright orange and yellow beak. Zoo visitors can now see these birds up-close in the Flight Connection walk-through aviary.