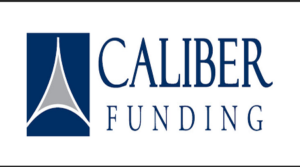 Ribbon Cutting Marks Start of New Private Equity Real Estate Opportunity to Achieve Benefits of Rental Ownership without Management Headaches 
Scottsdale, Arizona -- Caliber - The Wealth Development Company today announced the launch of the Caliber Residential Advantage Fund, LP (the "Fund"). The new Fund, which is available to accredited investors directly or by recommendation from Registered Investment Advisors (RIAs), offers the capital appreciation and passive income producing benefits of residential property ownership without the burden of daily management. 
"I've wanted rental properties for diversification as well as income, tax and growth aspects for a while," said David Cogan, Caliber investor and Managing Partner of Eliances. "I never took the first step because of the time involved in property management and ownership." He added, "Working with Caliber allows me to invest in the marketplace without having to manage while reaping the equity and tax advantages of ownership."
Distinct Tax Advantages and REIT Differentiation
The Caliber Residential Advantage Fund will acquire, renovate, rent and manage a diversified portfolio of single-family homes, townhomes, condominiums, duplexes, triplexes, and fourplexesin growth-oriented markets.  Additionally, it will opportunistically pursue the more elegant strategies in residential investment such as bulk purchasing and short term, high yield flips.  The Fund offers innovative access for individual investors to exceed the risk-adjusted results they could otherwise attempt to achieve investing alone. 
A key differentiator of this Fund versus a Real Estate Investment Trust (REIT) is specific properties are directly owned by the Fund with investors owning a proportionate share as limited partners. Investors, therefore, potentially achieve consistent rental income, appreciation and unique tax advantages uncharacteristic of REITs. Investors wanting to exit daily management of their current rentals can also opt to deed over existing property titles to the Fund in exchange for limited partnership ownership interests.
Turnkey Approach For Investing in Residential Rentals 
For a minimum $35,000 investment, an accredited investor can choose to invest in the Fund and own a proportionate share of a portfolio of hand-picked properties. Caliber draws upon its in-house capabilities to acquire, renovate, lease and manage the property generating economies of scale and greater ROI. The Fund was designed with an 18-month minimum commitment and a long-term strategy, allowing investors similar terms to owning rentals on their own. Click here to view the Caliber Residential Advantage Fund video.
According to a new Realtor.com forecast, the top housing market in the U.S. in 2017 will be metro Phoenix. The Valley's steady growth in sales and price increases, tighter new home market and short supply of foreclosures make it one of the healthiest in the country. See RED News "West is Best" in 2017 housing growth for Tucson and Phoenix.

According to Caliber Realty Group Director of Acquisitions Lisa Pudewell, "There's tremendous desire by investors to diversify into new strategies that produce risk-adjusted returns beyond traditional investment portfolio options." She added, "The Caliber Residential Advantage Fund is a model for creating wealth like none other in the industry. With over 50 homes currently identified to jump-start the Fund and a strong pipeline of property deals being evaluated to ensure distributed cash flow and appreciation goals, the perpetual Fund is targeted to become a 'must-buy' with investors and will grow into attractive markets beyond Arizona over the next few years."
The Caliber Residential Advantage Fund follows the highly successful Caliber Distressed Real Estate Income Fund (CDIF, LLC) that closed early and exceeded its goal at $26.6 Million in total capital. 
An Inc. 500/5000 company for three consecutive years and recognized as a prominent driver for economic growth in 2016 by the Greater Phoenix Chamber of Commerce, Caliber is a full-service real estate investment company that has amassed in 8 years assets under management of nearly $250 Million in AZ, NV and AK. 
For the Residential Advantage Fund, Caliber is seeking investors and wholesale real estate relationships in attractive, growth markets. For more information, please visit www.CaliberCo.com or contact Caliber directly at 480-295-7600.