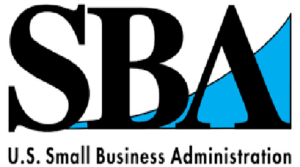 WASHINGTON, DC – Upon President Trump signing the Coronavirus Aid, Relief, and Economic Security (CARES) Act into law, SBA Administrator Jovita Carranza issued the following statement:
"President Trump acted swiftly and in a bipartisan manner to support our nation's 30 million small businesses, which employ nearly half of the nation's workforce. Under the CARES Act, the President took historic action, making available hundreds of billions of dollars in an expedited manner to provide immediate financial relief for small business owners across the country."
"Our small businesses are the economic engines of their communities, and the SBA is ready to provide them with the support they need to remain open and keep their workers employed. With our whole-of-government approach led by the President, we are providing small businesses with the resources they need to get them through this unprecedented time."
As follow-up Monday, Marlow Schnindler, Assistant District Director for Lender Relations & Public Information San Francisco District Office, issued the following update:
"I understand that you are eager to make the new loans under the CARES Act, and your clients and borrowers are already reaching out to you.  However, as of this morning, March 30, 2020, I have NO GUIDANCE OR NOTICE(S) on how the CARES Act will be implemented by SBA."
"I can tell you that the agency went immediately to work on the various processes and changes needed, and I should have updates later this week."
PLEASE NOTE: Organizations stating that they know what the new system is and how it will work, are strictly speculating. That speculation may be well informed, based on the legislation, and some of the information about gathering documents to be prepared for loan applications may be "close to the mark," but unless they have verifiable, written information from SBA headquarters in DC, IT IS SPECULATION!
"The SF District Office is eager to get CARES Act information out as broadly and quickly as possible. What I don't want are folks falling prey to misinformation. While I hope the information will be finalized sooner rather than later, at this point, I have no information on the Paycheck Protection Program or the Small Business Debt Relief Program," Schnindeler concluded.