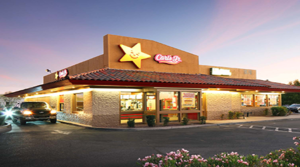 Tucson, Arizona – CBRE arranged the $2.065 million ($506 PSF) sale of a single-tenant retail property leased to Carl's Jr., a 4,084-square-foot building located at 1070 E. Ajo Way in Tucson.
Nancy McClure with CBRE's Tucson office and Andrew Fosberg with CBRE's Phoenix office represented the seller, Cumming D. Carl's, LLC, who had recently extended the Carl's Jr. lease. The buyer, California-based JGNK Investments Arizona, acquired the property, which benefits from a long-term lease with an established franchisee who has operated the property for more than 33 years and is the daughter of the restaurant chain's founder.
Situated in the Southwest Tucson retail and employment hub, the property has access to approximately 11,928 employees within a one-mile radius and over 198,000 employees within a five-mile radius. The property boasts immediate access to the I-10 freeway and is located one block south from the new Tucson Marketplace at the Bridges power center and in the near vicinity to the VA Hospital.
"This Carl's Jr. offering garnered the attention of multiple buyers and offers from investors in search of long-term net leased properties with an established tenant and positive operating sales," said CBRE's McClure. "The property sold at a price higher than the listed price which was a plus for our client, the seller, and a testament to the quality investment."
For more information, McClure should be reached at 520 323 5117 and Fosberg can be contacted at 602.735.1723.