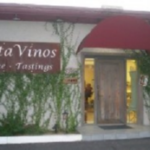 This article has been archived, please login for access or subscribe now by going to the subscribe tab at the top of page.
After five years as a tenant, Yvonne Foucher purchased the building she was in at 3063 N Alvernon Way in Tucson, located south of Fort Lowell on Alvernon, the store known to most as CataVinos. Foucher paid[mepr-show rules="58038"]$147,000 ($78 PSF) for the 1,880 sq. ft. building (built 1955). The seller was Elias & Irma Rangel of Tucson.
CataVinos is a full service wine shop and tasting room with extensive flights of wine from all over the world. It started at this location and plans to stay here for some time. At CataVinos there are six wines to sample every week, with a different theme, from a different country and a different point of view. Along with the casual wine tasting comes the traditional cheesed and other gourmet goodies from around the globe to accompany each flight. Tasting is free with a case purchase and $8 with wine purchase over $10.
CataVinos was voted "Best Wine Bar in Tucson for 2010" by its legions of loyal fans. "Thanks to amazing prices, (with hundreds of wines under $15 per bottle) and unfussy, laid-back vibe; and owner Yvonne Foucher's passion for good wine, CataVinos is a great place to enjoy one's self," according to the Best Of Tucson issue of the Tucson Weekly.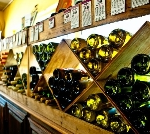 Every other Wednesday usually features white wines, although Foucher does get creative with other wines such as "Wine as Art", "Nothing but Blends", "BBQ Wines" etc. tasting nights. Foucher is also a local fan of local artists and charities, and the space provide a great venue for both.
The sale was handled by Aaron LaPrise, Retail Specialist with Cushman & Wakefield / Picor in Tucson.
Foucher at CataVinos can be contacted at (520) 323-3063. LaPrise should be reached at (520) 546-2770.[/mepr-show]
Login in for more information.
[ismember]
Sale date: 7/19/2013. Buyer paid all cash. Property has two buildings on 8,533 SF lot: 1,340 SF (built 955) and 540 SF (built 1981). Buyer was a tenant for 5 years prior to purchase; there were no options involved.
[/ismember]