Foundation Partners Group Adds to Tucson Footprint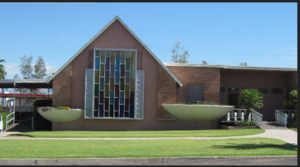 TUCSON, ARIZONA — Foundation Partners Group, a leading provider of innovative funeral and cemetery experiences and products, has purchased the Adair Funeral Homes and Desert Sunset Funeral Homes in Tucson, Arizona for an aggregate amount of $4.72 million.  The acquisition includes three locations in the greater Tucson area and expands Foundation Partners Group's rooftops in the market to six.
* Desert Sunset Funeral Home, 3081 W Orange Grove Rd, Tucson sold for $778,000.
* Adair Funeral Home, 1050 N Dodge Blvd., Tucson sold for $1.938 million
* Adair Funeral Home, 8090 N Northern Ave., Tucson sold for $2 million.
"Adair Funeral Homes and Desert Sunset Funeral Homes make great additions to our growing portfolio of funeral operations in Tucson," stated Bob Bukala, President and CEO of Foundation Partners Group. "The Adairs have set a high standard of service for their families and their community that perfectly matches ours. We are very proud to have Martha, Ron, Hank and their team join Foundation Partners and help us grow our presence in Arizona."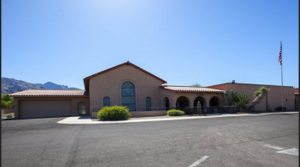 The Adair Funeral Homes were founded in 1956 by Arthur and Martha Adair.  After Arthur passed away in 1973, Martha along with her sons, Ron and Hank, continued operating the firm.  The second Adair chapel opened in January of 1975 on the northwest side of Tucson, and a few years later, Desert Sunset was added to the company. Over the last 20 years, Hank's daughter and son, Hillary and Taylor, joined the firm to continue the Adair legacy in the funeral profession.
"When I first met Bob Bukala a while back, I saw we shared the same vision of where the funeral profession is headed," said Martha Adair, owner of Adair Funeral Homes.  "Now, having learned even more about Foundation Partners Group, I am convinced that they are best positioned to help us continue to address the needs of Tucson's families in the coming years."
"Our family sensed a real comfort level with the team at Foundation Partners, especially after we talked with other friends in funeral service who had joined them," added Ron Adair.  "Foundation Partners Group will let us not only maintain our legacy in the Tucson market but allow us to grow it as well."
"We continue to explore partnerships with the finest independent funeral homes and cremation centers in our profession," stated Jason Widing, Vice President of Business Development at Foundation Partners Group. "We are pleased to welcome the teams at Adair and Desert Sunset to the Foundation Partners family."
For more information, visit the Foundation Partners Group website at www.foundationpartners.com.