Oro Valley 9.76 Acres Purchased for New Luxury Rental Community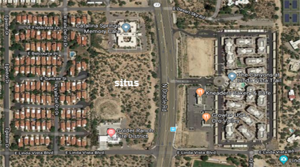 ORO VALLEY, ARIZONA – Linda Vista Luxury Rentals, LLC an affiliate of Tucson-based Aerie Development (Roger Karber, chairman) purchased 9.76 acres of commercially zoned land at Linda Vista and Oracle Road in Oro Valley for $2.6 million ($6.00 PSF).
The real estate developer plans to construct one-story fourplexes with a total or 64-units being called Oro Valley Villas on approximately 6-acres on the site and two commercial pads for resale at each end of the property.
Aerie is well known for exemplary communities that achieve optimal benefits for all shareholders, from tenants to investors, lenders, neighbors, contractors, government and staff.
CBRE Market Research recently reported that investors and developers in 2020 should consider smaller metros (e.g., less than 2 million population) for multifamily investments. While liquidity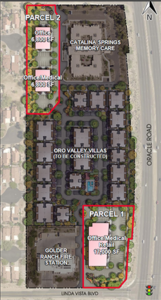 and overbuilding risks are generally higher in smaller markets, there are several metros with exceptional multifamily performance today resulting from favorable supply/demand fundamentals (steady growth over recent years and only moderate development activity). Many smaller metros are undergoing a significant upgrading of their urban cores, thereby improving quality of life and helping them retain talent.
Metro Tucson was one of seven smaller metros that had 4% or higher rent growth as of Q3 2019: Albuquerque, Birmingham, Colorado Springs, Greensboro, Memphis, Dayton and Tucson.  CBRE reported they are likely candidates for outperformance in 2020.
For full report CLICK HERE
Richard M. Kleiner, MBA, Principal and Office Specialist with Cushman & Wakefield | PICOR, represented both the buyer and seller, and investment group, Oracle Vista, Inc. in which he is also a principle. Kleiner continues to represent the buyer in the sale of the two commercial pads.
For more information, Kleiner should be reached at 520.546.2745.
To learn more, see RED Comp #7401.