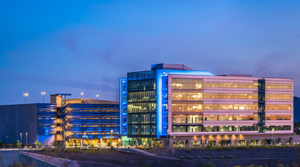 Phoenix, Arizona – CBRE announced Becton, Dickinson and Company, a medical technology company, added 32,917-square-feet at the IDEA Tempe campus in Arizona.

Becton, Dickinson and Company, the building's original tenant, signed a 165-month lease for the additional square footage. It adds to the 120,000-square-feet the company already occupies at IDEA. CBRE's Sean Spellman and Lauren Lovell represented the landlord, The Boyer Company, in the transaction.
IDEA Tempe, located at 850 W Rio Salado Pkwy, is an 18-acre site featuring an existing 185,000-square-foot Class A office building with a detached parking structure and four future office phases totaling 800,000 additional square feet. A buildout of the project will also include the potential for ancillary restaurant and retail space as well as a future hotel or multifamily development. The site is located adjacent to Tempe Town Lake and the Tempe Center for the Arts.
This latest lease brings Phase I occupancy to 97.4 percent.
"After having our grand opening one week before COVID shut the world down, we are excited to now have an essentially fully leased office building and to be looking ahead to our next phase of the overall development," said Boyer's Matt Jensen. "We are currently planning our second office building, which will offer open floor plans, covered parking, easy freeway access and high visibility. It will be a nice addition to our project and the Tempe office market."