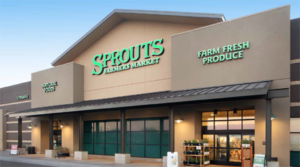 PHOENIX – November 4, 2022 – CBRE has secured a $26 million loan to acquire Laveen Park Place, 17.5 acres retail center in Laveen, Ariz., from Kitchell Corporation.
Garrett Stasand, with CBRE Capital Markets' Debt and Structured Finance team in Phoenix, secured the financing on behalf of the buyer, Tradewinds Captial LP, an international finance firm.
Laveen Park Place is located on the southeast corner of Loop 202 and Baseline Road and has over 109,000-sq.-ft. of retail space. Sprout anchors the complex with neighbors Michaels and TJ Maxx to the South and Starbucks and Verizon to the Northeast. The recently completed center still has two lots open for construction.