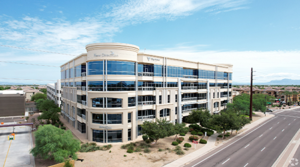 DENVER, ARIZONA – CBRE announced the $75 million sale of a medical office portfolio in the metro areas of Phoenix, Cleveland and San Antonio, to a confidential buyer.
Chris Bodnar, Lee Asher, Jordan Selbiger, Ryan Lindsley, Sabrina Solomiany and Zack Holderman with CBRE Healthcare and Life Sciences Capital Markets group represented the seller, Woodside Health.
The portfolio totals just over 280,000-square-feet and includes four properties:
 Rome Towers, located at 1760 E Pecos Road in Gilbert, Ariz.
Southwest General Middleburg Medical Center, located at 18780 E Bagley Rd in Middleburg
Heights, Ohio
Middleburg Medical Arts I & II, located at 18660 E. Bagley Road in Middleburg Heights, Ohio
Dominion Crossing, located at 21727 IH 10 West in San Antonio, Tex.
The medical office buildings are each located in densely populated areas. The properties are 83 percent leased with connectivity to regional health systems and physician practices.
"These properties exhibit many of the fundamentals that health care real estate investors desire, including sticky tenancy and strategic locations with growing demand for healthcare services," said Mr. Bodnar, vice chairman, CBRE. "Woodside Health is an experienced operator and rising star in the medical office sector. We are grateful for the opportunity to work with them on this transaction and to achieve a favorable outcome for their investors."
Nationally, medical office sales are projected to have reached a new high in 2021, surpassing $16 billion, according to preliminary data from Revista. CBRE's Healthcare and Life Sciences Capital Markets group had its own record-setting year in 2021. The practice advised on the sale/acquisition of 205 properties and the financing of 39 properties, totaling $3.27 billion in transaction volume.