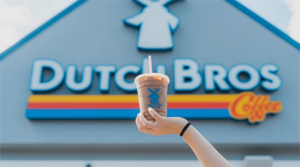 TUCSON, Arizona  – CBRE has completed the $2.47 million sale of a single-tenant property leased to Dutch Bros Coffee, located at 120 South Wilmot Road in Tucson, Ariz. The 824-square-foot building is on the southwest corner of Broadway Boulevard and Wilmot Road, which benefits from high traffic counts of over 80,000 vehicles per day.
Joseph R. Compagno with CBRE's Phoenix office represented the seller, Oregon-based, Cole Valley Partners. Sunny Gill of Habitat Investment Advisors represented the buyer, Calif.-based LD Enterprises, LLC.
"The California Buyer paid a 4.85% cap rate for a long-term 15-year corporate lease and placed new financing on the property through CBRE," said CBRE's Compagno. "The buyer was attracted to the property's infill location and to Dutch Bros' overall success. Additionally, we are seeing strong demand from investors looking for new single-tenant investments leased to coffee users."
Dutch Bros Coffee was founded in Oregon in 1992 and has over 300 locations in seven States. This location is their first in Tucson and celebrated their grand opening on October 9th with free coffees.
To learn more, see RED Comp #6331.