CBRE: Q2 Industrial Repor – Net Absorption Breaks Records, Again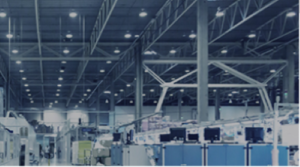 CBRE has released its Q2 industrial report for Greater Phoenix is live.
Highlights include:
Vacancy Rates: The Phoenix industrial market's vacancy decreased quarter-over-quarter from 5.6% to 4.7%.
Asking Lease Rates: The average monthly NNN asking lease rate increased quarter-over-quarter from $0.72/SF NNN to $0.74/SF NNN in Q2 2021.
Construction Activity: There was 3,191,525 SF of completed industrial space brought online during Q2 2021.

Major Completions:

Quetico Logistics | BTS | 719,520 SF | South Goodyear
Five Below | BTS | 700,000 SF | Buckeye
Rados Ten 303 (Amazon) | BTS | 630,000 SF | North Goodyear
303 Logistics | SPEC | 349,663 SF | North Goodyear

Under Construction: There is currently 20,885,277 SF of industrial space under construction.
Planned: At the end of Q2 2021 there were 105 planned buildings, totaling a projected 31,576,997 SF.

Absorption: During Q2 2021, there was 6,328,220 SF of net absorption and 9,118,337 SF of gross absorption in the Phoenix market.
Read the full report here.