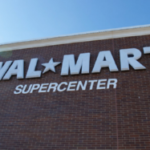 Many interested retail concepts looking to locate in Tucson these days are not finding their requirements available in what the market has to offer. "Interest from big box retailers is strong… and we are starting to see the beginning of new development to meet the need of the incoming retailer requirements," according to the Big Box Mid-Year 2013 Report by Nancy McClure of CBRE in Tucson released this week.
Big box retail activity in the Tucson area was "robust" in the first half 2013, according to McClure, with the majority of spaces absorbed being between 10,000 to 18,000 sq. ft.
"By mid-year there were only 59 spaces greater than 10,000 sq. ft. available, totaling 1,056,139 sq. ft. of big box space in the market. This compares to 41 spaces greater than 10,000 sq. ft. and 1.1 million sq. ft. available at mid-year 2012."
Although number of spaces have increased, the majority of these fall below 30,000 sq. ft. Of note is that of these available spaces, there are only seven vacant with 30,000 sq. ft. or greater. In the meantime, retailers comb the market anticipating more closures or redevelopment to make way for bigger box spaces.
Top 10 Big Box Spaces Sold / Leased YTD 2013
1) Walmart Supercenter (built to suit) 156,000 SF
2) Burlington (former Mervyn's) 75,220 SF
3) Walmart Neighborhood Market (former Office Depot) 37,174 SF
4) Walmart Neighborhood Market (former retailer Billiard Hall) 35,000 SF
5) Total Wine (former Barnes & Nobel) 26,878 SF
6) AZ Air Time (former PetSmart) 25,815 SF
7) Summit Hut (former Razmataz) 18,363 SF
8) CareMore (former Cost Plus) 18,229 SF
9) dd's Discount (former Walgreen's) 17,388 SF
10) Planet Fitness (former Golf Galaxy) 15,305 SF
Nancy McClure, First Vice-President at CBRE in Tucson, provides leasing, sales and investment services to retail owners and developers, as well as corporate real estate solutions to major retailers including strategic planning, market research and site selection services.
McClure should be contacted for more information at (520) 323-5117.
To see the full report, click here: CBRE Big Box Mid-Year Report