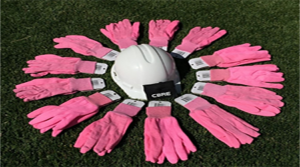 TUCSON, ARIZONA -- CBRE Tucson will be rolling up their sleeves on Saturday, March 7th to build a home on Women Build Day! They invite everyone to join in their effort and make a donation.
Women Build challenges and empowers women from all walks of life to help build affordable homes, hope and opportunity for hardworking, local families.
Women have been called "the largest untapped reservoir of talent in the world," and Habitat Tucson knows that when women come together, their ability to effect change in the community is incredible.
Women Build brings community members together from all walks of life to build stronger, safer, and more equitable housing.  This coming year Habitat will be dedicating its 19th Women Build house!
According to Legal Momentum, women in the United States are 35 percent more likely to live in poverty than men, with single mothers facing the highest risk.
At Habitat Tucson, women and children make up the majority of those living in our neighborhoods, and we know what a difference equitable housing makes.
Habitat for Humanity Tucson is one of more than 300 Habitat affiliates nationwide hosting Women Build projects with support from Lowe's, Habitat's longtime partner in the event. More at HabitatTucson.org/WomenBuild
Women not only build the home, they also raise the funds for the costs of the materials. Donate today to build the next women build home in our community.
To get involved or to donate, click here https://www.habitattucson.org/wb20/