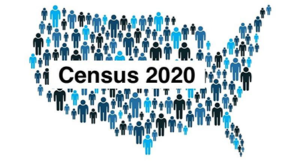 Tucson shown as the 13th fastest growing metro in 2019-2020.
The Census Bureau published its annual population estimates for metropolitan areas yesterday (note this is not from the decennial Census but other programs). The attached table and notes from CBRE below provide a preview of a formal Research Brief I'll write next week.
Total increase. DFW ranked 1st again for total net gain in 2020 (120,000). Phoenix came in 2nd (106,000) followed by Houston (91,000) and Atlanta 4th (61,000). Dallas/Fort Worth is also #1 for 2010-2020 population growth with a net gain of 1.3 million, followed closely by Houston (+1.2 million). Phoenix gained 856,000 new residents over the decade!
Fastest growing in 2020. No surprise and no competition: Austin again with a growth rate of 3.1%. Phoenix was 2nd at 2.2% followed by Raleigh (2.1%) and Las Vegas (1.8%).
Change in rank. No changes among larger metros, but Las Vegas moved up one position to 27th largest metro and Jacksonville moved up 39th largest.
Newcomers to 1 Million Club. Tulsa and Fresno. There are now 55 metros with 1+ million population.
Growth in smaller markets. Among the 56 metros between 500,000 and 1 million population, six really stand out for growth: Boise (of course!) with 2.7% growth bringing its population total to 770,000; Provo, Utah (which really should be included in SLC), Cape Coral-Fort Meyers and Fayetteville, Arkansas all with 2.4% growth followed by Sarasota-Bradenton (2.0%) and Charleston (1.8%). Huntsville didn't make this size cutoff with 482,000 population, but it had a 2020 growth rate of 2.1%.
CLICK HERE for MSA Summary