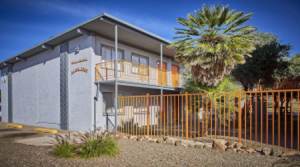 TUCSON, ARIZONA, April 6, 2023 -- Cushman & Wakefield | PICOR had several sales transactions last week. Among them, two deals stand out in central Tucson, showcasing the variety of available investment opportunities.
The first sale is Olive Tree Apartments, a 20-unit investment property in south central Tucson. The property was purchased by Olive Tree Apts, LLC, from 1841 S Irving LLC, for $2,072,500 / $103,625 per unit. Allan Mendelsberg and Joey Martinez, Principals and Multifamily Specialists with Cushman & Wakefield | PICOR represented both parties in this transaction.
Olive Tree Apartments feature 20 2-bedroom, 1-bathroom units with walk-in closets and private backyards. Built in 1964, the property has undergone recent renovations such as unit upgrades, roof replacement, and various exterior improvements. The location is minutes from downtown Tucson, the University of Arizona, nearby commercial hubs, and easy access to I-10.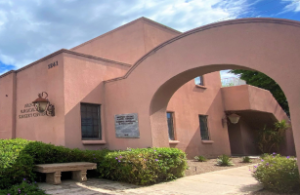 The second sale is a 7,607-square-foot medical office located at 1241-1245 North Wilmot Road in Tucson. DesertEastSky, LLC purchased the property from Demeter Medical Properties, LLC for $999,900 / $131.44 PSF. Alexis Corona, Associate, and Richard M. Kleiner, Principal, Office Specialist with Cushman & Wakefield | PICOR, represented the seller in this transaction.
This medical office features a uniquely designed, two-story surgery center with excellent accessibility to the east side and midtown. With outstanding signage and visibility, Desert Sky Spine & Sports Medicine, LLC has added this property to their number of locations in Tucson, specializing in pain management, osteopathic, and physiatry treatments in Tucson.