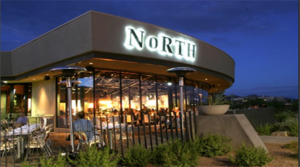 The Phoenix Business Journal is reporting the Executives from Restaurant Giant Cheesecake Factory Inc. announced this week that the company will complete its acquisition in 2019 of the North Italia eatery chain from Phoenix-based Fox Restaurant Concepts.
In 2016, Cheesecake Factory (Nasdaq: CAKE) made minority equity investments totaling $42 million into two of Fox Restaurant Concepts' eateries, North Italia and Flower Child.
Since then it has been funding their expansion. So far, it has invested another $32 million into the brands and Clark said it will provide $20 million to $25 million in expansion capital before the acquisition.
According to the initial deal, Cheesecake Factory will fully acquire Flower Child in 2021.
There are currently 14 North Italia locations open across seven states with seven other locations in the works. There are two North Italia eateries in the Phoenix area and one in Tucson at La Encantada.
Fox, founder and CEO of Fox Restaurant Concepts, has sold off some of his top-grossing restaurant brands in the past including True Food Kitchen and Sauce Pizza & Wine.
Fox grew his brand quite a bit nationally, even outside of the two concepts partially owned by Cheesecake Factory in 2018. He expanded the Henry, Culinary Dropout and Blanco Tacos & Tequila into new markets this year.