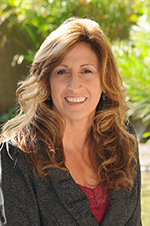 Phoenix, Ariz. - Eagle Commercial Realty announced this week that its President, Cindy Winters, CPM®, CSM has purchased the firm from J. Paul Falbo, CRX, CSM, CPM®. Winters has been with this Arizona-based commercial real estate property management and brokerage firm since 1997 and has served as President since 2009.
"I am very fortunate to have worked with Paul for over 25 years. He has mentored me throughout my career making me an integral part of this company since its infancy 17 years ago," states Winters. "The loyalty and respect we have for one another has evolved; and, it was a natural progression for me to now own and operate the company."
Eagle Commercial is a leader in third party commercial property management securing a portfolio of over 2.3 million-square-feet of retail, medical, office, industrial, and office condominium space. According to Ms. Winters, Eagle is dedicated to providing superior management services to its clients, guided by the principles of knowledge, experience, dedication and integrity. "We take pride in our company's educational standards for our managers and personnel. Not too many companies can boast of having multiple Certified Property Managers (CPM) and Certified Shopping Center Managers (CSM)."
Ms. Winters will continue to serve as President with support from Rick Smith, Executive Vice President, handling the operations of the company and overseeing its property management team and Tanya Weber, CPM®, Vice President and Property Manager, providing additional operations support. Paul Falbo will remain with the company as its Designated Broker and will continue to support Eagle in its marketing and client relations efforts.
"As the company's new owner, my first three objectives will be to increase our client base by re-defining our marketing strategy and how we market to new clients; continue our commitment and dedication to our employees by supporting their advancement in education and training; and last but not least, enhance, expand and implement new systems and technology delivering a superior level of customer service to our clients and their tenants."