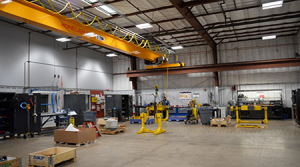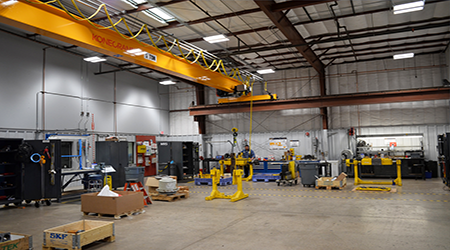 TUCSON, ARIZONA — Epiroc USA signed a lease restructure for the 21,580-square-feet it occupies at 6393 S Campbell Ave. in Tucson. Dean Cotlow of Cotlow Company handled the lease, valued at $2.4 million, for tenant and landlord. Pace Construction, an affiliate company to Cotlow Company,  added A/C, making the property that includes a 7,200-square-foot crane canopy on 6.4 acres, now 100% A/C cooled.
Epiroc is a Regional Service Center, serving drilling, quarrying, mining, and construction customers for over 145 years. The company is a global manufacturer of drill rigs, construction, rock excavation equipment, consumables for mining and infrastructure industries, with a range of matching aftermarket services.
The Regional Service Center serves Arizona, New Mexico, and Southern California, providing drilling, mining and construction solutions. In addition to the quality parts and service expertise, Epiroc OEM remanufactured components are now refurbished in its state-of-the-art Remanufacturing Facility. Epiroc services surface blasthole rigs, bolters, LHDs (load, haul and dump equipment), Scooptram Series loaders, Minetruck Series underground trucks, drill string tooling, DTH (down-the-hole) hammers, drill bits, and ground reinforcement.
To learn more, Cotlow should be reached at 520.881.8180