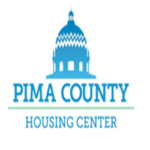 TUCSON, ARIZONA — Affordable housing can be hard to come by for seniors and veterans but an Oct. 24th ribbon-cutting at pair properties operated by TMM Family Services Inc. will provide more options in Midtown Tucson for both groups. The ceremony is scheduled for 10:30 a.m. at the project site, 3131 E. Lee Street, Tucson.
The complexes offer 20 apartments intended to accommodate veterans and low-income seniors who live with a care giver or family member. Ten units offer amenities for disabled residents. Both sites will allow easy access to the commercial dining hall, activity and learning centers and athletic facilities at the TMMFS main campus, 1550 N. Country Club Rd.
The Pima County Housing Center provided $545,000 in bond funding and an additional $405,000 in federal HOME funds toward the $3.3 million total cost of the venture.
"Adequate availability of affordable housing benefits not just the residents who receive a safe, decent and stable place to call home. It provides critical stability for the entire community," Housing Center Director Marcos Ysmael said.
The close proximity to TMMFS headquarters will allow counselors to work with tenants to identify and address needs, including social service and medical referrals.
Invited guests for the Grand Opening include members of the Board of Supervisors, County Administration, Housing Commission and Bond Advisory Committee as well as representatives of the City of Tucson.
Media outlets which plan to attend should RSVP to TMMFS Vice President of Development & Community Relations Brooke Nowak by phone, 520-322-9557 x. 225, or email.