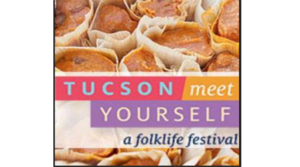 TUCSON, Arizona — More than 2,000 parking spaces await people attending several popular events this weekend in Downtown Tucson – the annual Tucson Meet Yourself Folklife Festival, TENWEST Festival, Film Fest Tucson and monthly Second Saturdays event.
All three of Pima County's public parking facilities, the Public Works Garage, 50 W. Alameda St., Public Service Center Garage, 38 E. Alameda St. and El Presidio Garage, 165 W. Alameda St., will be open from 6 a.m. to midnight Friday, Oct. 12, Saturday, Oct. 13 and Sunday, Oct. 14. Entry at all three locations will be permitted until 10 p.m. on Friday and Saturday and 8 p.m. Sunday. Security will be provided by uniformed officers on patrol.
Standard hourly parking rates apply on Friday but on Saturday and Sunday visitors can enjoy a flat, daylong $5 special event rate.
Municipal employees who hold monthly parking permits in County-owned garages should note their keycards will continue to function normally. They may park free of charge.
For more information, contact Pima County Facilities Management by phone: 520-724-8200 or by email.