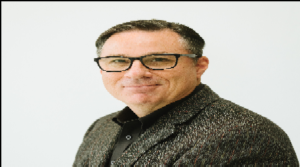 Wellspring Medical Services, LLC paid $7,883,000 for two buildings totaling 56,574-square-feet within the 200,000-square-feet Mesa Fiesta Corporate Park located at 1357 and 1361 E. Alma School Road in Mesa, Arizona.  The Property is east of the 1,350,000-square-feet Fiesta Mall Redevelopment Project which Cashen is also involved in.
In a separate transaction, Cashen signed an 87,000-square-feet, 15-year Lease at 4301 W. Buckeye Road in Phoenix, within the 650,000-square-feet Metro South Corporate Park Development.  The Lease was with MSCP, LLC.  Cashen says he is negotiating with four additional Tenants for the remaining 200,000-square-feet of space within that project.  He says, "The velocity of our activity through the Coronavirus Pandemic has been incredible.  I can only imagine how our market is going to boom as we fully recover from the impact of COVID-19."
To lean more, contact Cashen at 602-393-4447.