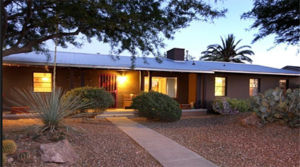 TUCSON, ARIZ. — AZDA, LLC investors from Miami Beach, Fla. purchased Alvernon Apartments, a 24-unit apartment complex located at 2053-2099 N. Alvernon Way in Tucson, from KMS Enterprises, LLC for $937,500 ($39,062 per unit) as a value add investment.
Alvernon Apartments is a centrally-located apartment complex built in 1965 just south of Grant Road. It features 24 spacious one-bedroom units all 550-square-feet. The apartments feature wide open floor plans with updated kitchen amenities in many of the units, large bedrooms that include built-in desks and large closets; tile throughout on almost all units. The complex provides off-street parking, as well as on-site laundry facilities.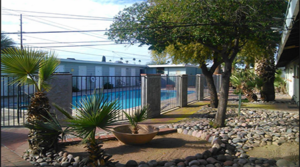 In a separate transaction, AZDA, LLC also purchased Speedway Apartments, a 15-unit apartment complex located at 6924-6940 E. Speedway Blvd. in Tucson, from KMS Enterprises, LLC for $937,500 ($62,500 per unit) also a value add sale.
Speedway Apartments is an attractive apartment complex built in 1962 located on Speedway Boulevard, just west of Kolb. It features (7) one-bedroom units, (7) two-bedroom units and one large single family residence. The landscaped complex features a large outdoor courtyard and community pool as well as a fountain. There are storage units for each residence and a covered carport. Most units feature tile flooring in common areas. Over 2018, Speedway Apartments underwent about $14,000 of capital improvement projects with various units receiving upgrades to their HVAC systems.
Allan Mendelsberg, Multifamily Specialist with Cushman & Wakefield | PICOR, handled both of these transactions.
California investors, John L. and Mary E. Stone purchased a 4-plex located at 5566 E. Glenn St. in Tucson, from The Lake Investment Group, LLC for $405,000 ($101,250 per unit).
Allan Mendelsberg with Cushman & Wakefield | PICOR represented the buyer; Tony Reed with Long Realty Company, represented the seller.
For more information, Mendelsberg should be reached at 520.546.2721 and Reed is at 520.403.2150.
To learn more, see RED Comps #6592, #6595 and #6604.