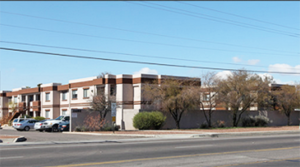 TUCSON, ARIZONA — The multifamily team of Allan Mendelsberg and Daniel Leibsohn at Cushman & Wakefield | Picor in Tucson closed on several apartment complexes with and aggregate of $2.79 million and 50-units.
La Promesa Homes, LLC purchased La Promesa Apartments, a 40 unit complex located at 2485 N. Alvernon Way in Tucson, from Our Family Services, Inc. for $2.3 million ($57,500 per unit) in Northeast Tucson.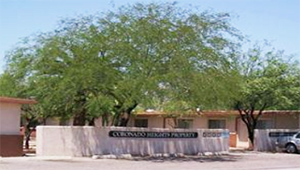 Advantage Investments, LLC purchased Coronado Heights Apartments, a 10-unit complex located at 3035 N. Los Altos Ave. in Tucson, from RJ Price Properties, LLC for $495,000 ($49,500 per unit).
According to Cushman & Wakefield | Picor research the vacancy rate of conventionally-operated, stabilized units improved 0.56% in first quarter, while improving 0.78% from one year ago to 5.74%. The lowest first quarter vacancy of 4.15% occurred in the University submarket, followed by the 4.69% rate recorded in Catalina Foothills Submarket. The highest vacancy rate recorded was 9.52% in the Southeast Tucson submarket. This was the only submarket with a recorded vacancy above 7.0% in first quarter. Ten of Tucson's 15 submarkets experienced improvement in vacancy, with the greatest gains occurring in Tucson Mountain Foothills (-1.66%) and Oro Valley/Catalina (-1.63%).
For more information, Mendelsberg can be reached at (520) 546-2721 and Leibsohn can be contacted at 520.748.7100.
To learn more, see RED Comp #5745 and #5767.