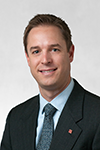 TUCSON, AZ – Three high-performing commercial real estate brokerage professionals at Cushman & Wakefield | PICOR in Tucson have earned company ownership and been promoted to Shareholder. Joining the existing ten C&W | PICOR principals in January 2015 are Allan Mendelsberg, Brandon Rodgers, CCIM, and Rob Tomlinson.
Brandon Rodgers, CCIM, an industrial specialist, came to C&W | PICOR from CBRE in 2011. Brandon's area of focus is industrial property in the Tucson Metro area. He provides both landlord/seller as well as tenant/buyer representation services. His clients include local companies as well as large regional and national firms. He has a current emphasis on dispossessions of bank REO assets. Rodgers is 2015 Chapter President of CCIM Southern Arizona, serves on the board of the Pima County Real Estate Research Council, and is a Cub Scout Den Leader.
Allan Mendelsberg joined the firm in 2009 and specializes in the sale of Multifamily and Investment properties. Allan previously worked for Marcus & Millichap before joining C&W | PICOR. Allan's clients range from small private investor to large REITS. He contributes his success to being a client first broker that looks one step ahead in the transaction process. Allan's real estate career has earned him high praise from his clients, and he is known for his strong work ethic, strong communication and negotiation skills, and strong relationships in the real estate and banking (mortgage) industries. He serves on the board of Special Olympics and the Cystic Fibrosis Foundation and was the Investment Division leader in 2014.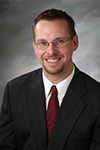 Rob Tomlinson has been with C&W | PICOR since 2005, with a focus on landlord and tenant representation for both retail and religious properties. Rob volunteers his time with the Catalina Council Boy Scouts and has served on the Tucson and Sahuarita Planning Commissions, as well as on numerous land use and planning committees. Rob has been an active commercial real estate broker since 1996. His experience in assemblages coupled with his education in Urban Geography, Site Analysis, and Land Use Planning has helped him to add value to challenging sites. As a CCIM Candidate and a member of the International Council of Shopping Centers (ICSC), Rob has made the extra effort to add value to transactions.