Phoenix, Arizona – David Wilson, Ben Johnson, Rich Sica, Trevor McKendry, and Chris Rogers of DAUM Commercial Real Estate Services of Phoenix have been named top producers for 2017, according to Steve McKendry, executive vice president and branch manager of DAUM Phoenix.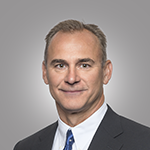 David Wilson, executive vice president of DAUM Phoenix, has consistently been one of DAUM's Top Ten Producers and has been the Top Producer in the Phoenix office for the past three years. A 30-year real estate veteran, Wilson specializes in the sale of industrial and investment properties in metro Phoenix. He was responsible for the recent $11.22 million in sales of three industrial buildings purchased by Zouras Trust, a $2 million cold storage facility sale to Shamrock Foods Company, as well as the $1.55 million purchase of the new corporate office and manufacturing operation for Kroy Sign Systems in Scottsdale Airpark.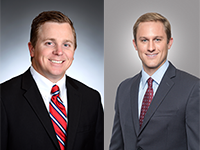 Chris Rogers and Trevor McKendry, DAUM Vice Presidents, a team specializing in the sales and leasing of industrial buildings and investment properties in the Deer Valley market. During 2017, they completed 46 transactions including several major leases exceeding one million dollars with such tenants as Switzerland-based Bossard Group and ABUS USA. One of their sales included a several million airplane hangar, which is located in the Deer Valley Airport.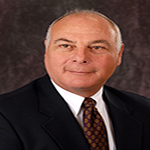 Rich Sica, executive vice president of DAUM Phoenix, specializes in the sale/leasing and development of industrial properties and has a successful 34-year track record as one of the company's top brokers. Sica was responsible for the $5.925 million sale of an industrial building in Tempe for University Realty and an industrial building in Phoenix for a trust affiliated with the ASU Foundation.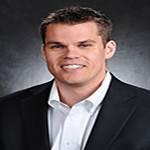 Ben Johnson, vice president of DAUM Phoenix, was responsible for the $6.4 million investment property sale for Century Link in Tempe. He has been in the commercial real estate business for more than a decade and specializes in industrial building and investment property sales in the West Valley.
DAUM Commercial Real Estate Services provides a full array of services including brokerage, consulting, leasing, sales, corporate services and asset, construction, project and property management. Founded in 1904, DAUM is California's longest standing and most experienced commercial real estate brokerage company. DAUM has 10 offices throughout Southern California and Arizona. More information is available at www.daumcommercial.com.