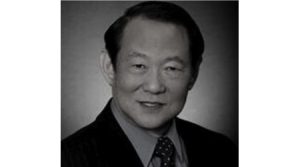 Tucson, Arizona (September 6, 2023) – In a remarkable act of generosity, David K. Hyun has donated $1,000 to the Southern Arizona CCIM Chapter. In his profoundly motivating statement, Mr. Hyun shared his reasons for persistently upholding his backing for newcomers within the CCIM Family. The region of Southern Arizona has been the beneficiary of this act of generosity. Reflecting on his own journey, Mr. Hyun stated,
"About a year ago, I graduated from the JWL Leadership Program in April of 2021 and was so moved and impressed by my Fellow Team Members called JWL Team 5 composed of Craig Finfrock, CCIM of Tucson, AZ, Tim Veler, CCIM of North Dallas, TX, and Adam Palmer, CCIM, Tampa, Fl. I decided to contribute (4) $1,000.00 Scholarships to INSPIRE and MOTIVATE young Commercial Broker Rookies to never give up and to get your CCIM Pin - It's like the journey of leaving the "Land of Egypt" and reaching the "Promised Land"
where everything flows with "Milk & Honey".
When I started my Journey as a Commercial Real Estate Broker on March 1st, 2011, I was totally IGNORANT of the challenges and difficulties ahead of me, but after being invited to a CCIM Installation Dinner, I was so impressed, that I started my Journey with the CCIM Map of going through the RED SEA and through the Sinai Desert to getting to the Promised Land!
I reached the Promised Land (Tampa, Florida) on April 11, 2018, after 4 years of incredible challenges! The JWL TEAM 5 Scholarship of $1,000.00 is intended to be a beacon of LIGHT to any Arizona ROOKIE to NEVER give up - If I could make it, so can any Rookie with a CCIM Family (Tucson Chapter) to give him the encouragement needed when confronted with dark clouds and heavy rains!"
Additionally, the Southern Arizona CCIM Chapter offers five named education scholarships that facilitate the pursuit of the esteemed CCIM designation. These scholarships, namely the George C. Larsen, CCIM Scholarship, the James P. Robertson, CCIM Scholarship, the Ryan W. Heinfeld, CCIM Memorial Scholarship, the HSL Properties, Inc Southern Arizona Chapter Scholarship, and the Margaret Larsen, CCIM Memorial Scholarship, alleviate the financial burden for those seeking the CCIM Designation.
Applications for the Southern Arizona CCIM named scholarships are open until October 1st, 2023. For detailed information, interested individuals are encouraged to visit southernazccimchapter.com.
In addition to the scholarships offered by the SAZ Chapter, the CCIM Institute extends the CCIM Foundation Diversity Scholarship Program and CCIM Veterans Scholarship Program. These initiatives are dedicated to fostering diversity and inclusivity within the commercial real estate sector by providing financial support to individuals from underrepresented backgrounds and assisting military veterans in their pursuit of CCIM education.
Furthermore, the CCIM Institute offers the Cultural Diversity Education program, featuring reduced pricing for select courses. Designed to enhance access to education for individuals from diverse backgrounds, this program contributes to creating a more inclusive and equitable industry landscape. To learn more, please visit ccim.com.