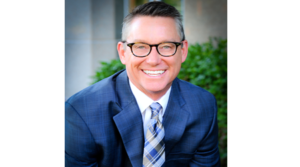 Lincoln Property executive will help lead top association for commercial real estate development
PHOENIX, ARIZ. (Jan. 24, 2023) – NAIOP, the Commercial Real Estate Development Association, has named David Krumwiede, Senior Executive Vice President with Lincoln Property Company (LPC), to serve a three-year term on its National Board of Directors beginning in 2023.
Krumwiede will work with fellow members of the Board of Directors and the Executive Committee to guide the direction of the leading organization for developers, owners and related professionals in office, industrial, retail and mixed-use real estate.
NAIOP has more than 20,000 members in 52 chapters across North America. The 2023 National Board of Directors is led by Chair Kim Snyder, President, West Region, Prologis, Inc.
While at LPC, Krumwiede has developed 8.6 million square feet of Class A commercial product with an additional 9.6 million square feet currently under development or construction, and 18.6 million square feet under management. Prior to this, he spent 15 years with OPUS, where he ultimately became Vice President for the Southwest operations.
In 2001, Krumwiede joined LPC as Regional Partner, where he continues to oversee a region spanning Arizona, Utah, Nevada, and New Mexico. Specific responsibilities include development, acquisition, disposition, debt and equity financing, joint ventures, leasing and asset property management. Under Krumwiede's leadership, LPC Desert West has received the NAIOP Arizona Owner/Developer of the Year Award for the past four years.
Krumwiede is an active member of the NAIOP Arizona chapter, having previously served in multiple leadership positions including Founding Chairman of Night at the Fights, Advisory Board member, and Chairman of the Arizona Chapter. In 2022, he was honored with NAIOP Arizona's coveted Award of Excellence.
"David brings extensive industry experience to NAIOP's Board of Directors," said Marc Selvitelli, CAE, NAIOP President and CEO. "His industry knowledge and thought leadership are beneficial to the association's future growth and success, and I look forward to his contributions as a member of the Board."