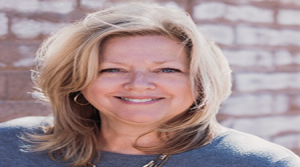 Tucson, Arizona – Kathy Decker joins the Southern Arizona Home Builders Association as the lead for Business Development activities. Her primary focus will be building and promoting membership opportunities and revenue growth across SAHBA programs, services and events.
"We are thrilled to have Kathy as part of the SAHBA team," said David Godlewski, SAHBA President. "Under her lead she will enhance partnerships with current and future members as well as promote the home building industry in Southern Arizona."
Kathy comes to SAHBA after 5 years as a Development Manager for the Arizona Chapter of JDRF, the Juvenile Diabetes Research Foundation. At JDRF she was responsible for increasing donor revenue across JDRF Signature events; The Promise Ball Gala, One Walk and Outreach events.
Prior experience includes sales, marketing and project management for industry leaders Simplex Grinnell, American Standard, Johnson Controls and others.
Decker earned a Bachelor of Science in Technical Sales from Texas A&M University.
SAHBA represents 350 member businesses serving the home construction industry in Pima, Cochise and Santa Cruz counties.