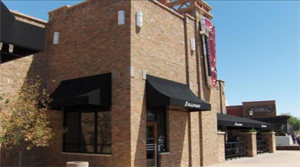 Estimated $32 million in proceeds to pay down debt
IRVING, Texas — Del Frisco's Restaurant Group, Inc. (NASDAQ: DFRG) has announced an agreement to sell its 14 Sullivan's Steakhouse to Romano's Macaroni Grill for gross proceeds of approximately $32 million. The net proceeds, which have not yet been finalized, will be used to reduce the Company's outstanding indebtedness. The transaction is expected to close on or before September 30, 2018.
The divestiture of Sullivan's Steakhouse represents the culmination of a strategic alternatives process for the brand that was first announced in March 2018. Sullivan's Steakhouse currently comprises 14 locations across 12 states.
The only Sullivan's in Arizona is at Tucson's Joesler Village at 1785 E River Road, at the northwest corner of Campbell and River Road. C.J. Urban, manager of Tucson's Sullivan's told us the sale would not bring any noticeable changes for customers. The Sullivan's brand will remain. "Improvements will be transparent to our customers such as IT upgrades, with no changes to staff or location." Urban said.
Scott Smith, who had served as President of Sullivan's Steakhouse since January 2017, will remain with Del Frisco's and assume similar responsibilities for Del Frisco's Double Eagle Steakhouse. Ray Risley, who previously served in that same position, has resigned to pursue other interests.
Norman Abdallah, CEO of Del Frisco's Restaurant Group, Inc., said, "The sale of Sullivan's Steakhouse enhances our financial condition while enabling us to sharpen our focus on opportunities with the highest potential for strong returns. These include executing our Emerging Brands integration and expanding our core concepts of Del Frisco's Double Eagle Steakhouse, Barcelona Wine Bar and bartaco. We wish our colleagues at Sullivan's Steakhouse all the best under their new ownership."
Abdallah added, "We are pleased that Scott will remain with Del Frisco's as our new Double Eagle President. Scott has not only served as the president or CEO of several upscale fine dining concepts but also has significant international experience that will add value as we consider licensing opportunities for our flagship brand outside of the U.S. We also wish Ray all the best as he embarks on the next chapter of his career."
Nishant Machado, President and Chief Executive Officer, Romano's Macaroni Grill and Senior Managing Director, Mackinac Partners, said, "The acquisition of Sullivan's Steakhouse is precisely aligned with our strategic plan and vision. We are focused on brands that provide guests with true hospitality and a unique experience, which the Sullivan's Steakhouse concept and team embodies. The brand complements our existing restaurant portfolio of 85 company-owned Macaroni Grill restaurants in 22 states, plus 23 franchise locations in the U.S. and seven other countries. Under our stewardship, we look forward to taking Sullivan's Steakhouse to new heights."
The Company intends to file revised financial statements with the Securities and Exchange Commission for the stand-alone Del Frisco's Restaurant Group, Inc. within the next four days. Consequently, previously issued financial statements will be revised to reclassify the Sullivan's Steakhouse operating results, including impairment loss, as discontinued operations.
Piper Jaffray acted as exclusive financial advisor to Del Frisco's and its Board of Directors and Kirkland & Ellis LLP acted as legal advisor. Gibson, Dunn & Crutcher LLP acted as legal advisor to Mac Acquisition, LLC.