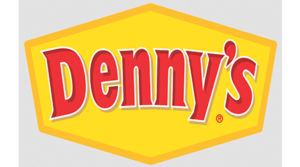 TUCSON, Arizona – Feast Properties, LLC of Murrieta, California, the construction arm for Denny's Restaurants, purchased a pad at Houghton Town Center for $575,000 ($20 PSF). Ready for construction, Vail should have its first Denny's sometime next year right along with the McDonalds that has started construction at Houghton Town Center.
The Vail community is a census-designated place (CDP), twenty-four miles southeast of Tucson.
Denny's is a table service American diner-style restaurant chain where guests have come for over 60 years to sit back, relax and enjoy delicious, hearty meals, every day of the year including holidays. From breakfast anytime to lunches and dinners, Denny's is always open.
Denny's is one of America's largest full-service family restaurant chains, currently operating over 1,700 franchised, licensed and company-owned restaurants across the United States, Canada, Puerto Rico, New Zealand, Mexico, Costa Rica, Dominican Republic, Honduras, Guam, the United Arab Emirates, Chile, Curaçao, El Salvador, and Trinidad and Tobago, and the Philippines.
Brenna Lacey and Jeremy Price with Volk Company represented the seller / developer, Houghton Developers LLC, an affiliate of Diamond Ventures (Bill Kelley, CFO). Shannon Murphy with DVI Realty assisted in the transaction, while buyer was represented by Northwest Commercial Advisors.
"Other restaurants, such as Popeye's, Panda Express, Jersey Mikes and Dunkin Donuts have been doing very well at this location," said Lacey. "And the 4,041-square-foot new Denny's should be a welcomed addition to the community."
Currently, Vail residents drive about 14-miles to the nearest Denny's at 4040 East 22nd Street in Tucson.
For more information, Lacey can be reached at 520.495.2233, Price is at 520.441.4771 and Murphy can be contacted at 520.577.0200.
For further information on Denny's, visit the Denny's website at www.dennys.com
To learn more, see RED Comp #6260.