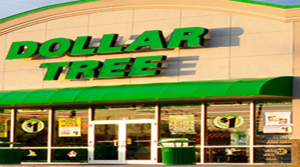 TUCSON, ARIZONA -- A former Walgreens subleased to Dollar Tree at 5480 E 22nd Street in Tucson sold for $4.1 million. The Dollar Tree remodeled the 14,482-square-foot building and opened in 2020 as a sub-tenant.
Jamie Medrss, Chris Lind and Mark Ruble with Marcus & Millichap Phoenix handled the transaction. SRMM Investment of Woburn, Mass. was the buyer and Shapiro Family Tucson, LLC of Phoenix was the seller.
The absolute triple-net (NNN) corporate guaranteed lease had 9+ years remaining on lease term.
Walgreens is an American pharmaceutical company which operates the largest drug retailing chain in the United States of America. As of August 31, 2019, the company operated 9,277 stores in all 50 states, the District of Columbia, Puerto Rico and the U.S. Virgin Islands. It was founded in Chicago, Illinois, in 1901. The Walgreens headquarters office is in the Chicago suburb of Deerfield, Illinois. Walgreens Boots Alliance is the first global pharmacy-led, health and wellbeing enterprise. Walgreens Boots Alliance was created through the combination of Walgreens and Alliance Boots in December 2014.
Headquartered in Chesapeake, VA, Dollar Tree, Inc. is the largest and most successful single-price-point retailer in North America, operating thousands of stores across 48 contiguous U.S. states and five Canadian provinces, supported by a solid and scalable logistics network. The company has steadily increased its revenue over the years. Between 2016 and 2017, revenue increased by 33.67%, and between 2017 and 2018, revenue increased by 7.38%. In 2014, Dollar Tree acquired the Family Dollar brand for $8.5 billion. The company's segments include Dollar Tree and Family Dollar. The Dollar Tree segment operates discount variety stores offering merchandise at a fixed price. The Family Dollar segment operates a chain of general merchandise retail discount stores providing customers with a selection of merchandise in neighborhood stores. Dollar Tree carries a broad, exciting mix of merchandise that includes many trusted national and regional brands. Some of the product departments at Dollar Tree include housewares, glassware, dinnerware, cleaning supplies, candy, snacks, food, health and beauty, toys, gifts, gift bags and wrap, party supplies, stationery, craft supplies, teaching supplies, books, seasonal decor, and more. The company offers 7,100 items in its stores.
For more information, Medress, Lind and Ruble should be contacted at 602.687.6700.
To learn more, subscribers should see RED Comp #7954.