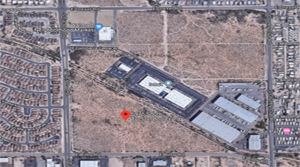 TUCSON. ARIZONA – D.R. Horton (Brent Davis, Division President) purchased 39 acres at 5975 S Tucson Blvd. in Tucson for $2.184 million ($21,204 per lot).  The property is platted for 103 homesites known as Tres Pueblos Este and is ready for development.
Located at the northwest corner of Tucson Blvd. and Bilby Road in the south submarket of Tucson, the property is zoned R-1. Chuck Martin of Rick Engineering platted and engineered the subdivision for the 103 home sites.
James Marian and Dan Feig with Chapman Lindsey Commercial Real Estate Services handled the transaction for the buyer and seller, Ferr-Conn Partners – Palice Kino.
For more information, Marian and Feig can be reached at 520.747.4000.
To learn more, see RED Comp #6246.