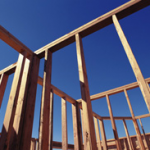 SAHUARITA, ARIZONA -- DR Horton, Inc. purchased 10 finished lots under a rolling option agreement for 93-lots from Tucson Land, LLC at Santa Cruz Meadows in Sahuarita. The price was $51,000 per lot for the 7,000-square-foot lots.
DR Horton is the second builder at Santa Cruz Meadows along with Richmond American that has been building there for close to a year with 22 lots taken down on an agreement to purchase 49 lots at Santa Cruz Meadows.
Tucson Land was represented by Randy Emerson of GRE Partners and DR Horton was represented by Dan Feig of Chapman Lindsey Commercial Real Estate.
For additional information, Emerson can be reached at 520.396.4812 and Feig should be contacted at 520.747.4000.
To learn more, see RED Comp #5510 and RED Comp #5455.