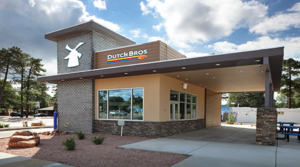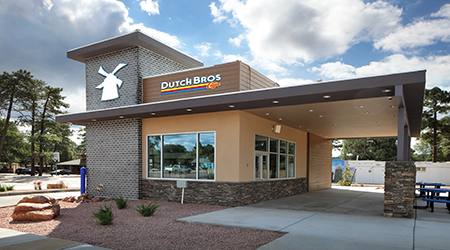 Oro Valley, Arizona – Debbie Heslop, CCIM, of Volk Company in Tucson  facilitated the sale of a single-tenant Dutch Bros Coffee. The property, located on .63 acres at 9730 N Oracle Road in Oro Valley, Ariz., sold for $2,120,000. The brand-new, 858-square-foot building with drive-thru closed at $2,471 per square foot.
Heslop  represented the seller, Boulder Oro Valley LLC (Ross Rulney, manager) in the transaction. The investor, ADC Holdings from Pacific Palisades, California, was in a 1031 exchange
"This brand-new build-to-suit Dutch Bros closed in 15 days with a strong cash flow. The property has a lot of factors working in its favor—the location in El Corredor and a retail-strong intersection,"  said Heslop. "For these reasons we had five offers on the property."
Dutch Bros Coffee was founded in 1992 by Dane and Travis Boersma. After three generations in the dairy business, the brothers decided to use changes in the industry as motivation to branch out and try something new. The bros bought a double-head espresso machine, cranked up the stereo, threw open the barn doors and started experimenting with 100 pounds of beans and the rest is history, as they say.
For more information on this transaction, Heslop should be reached at 520.326.3200.