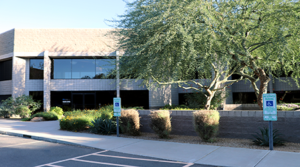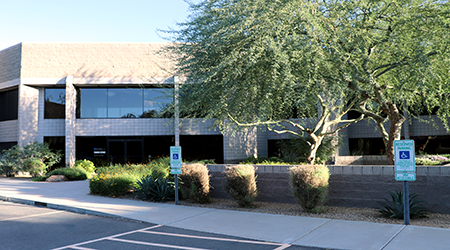 New space to accommodate accounting firm's planned growth in 2018
SCOTTSDALE, Arizona – eeCPA, a Scottsdale-based small business accounting firm announces the purchase of office space in the Scottsdale Airpark near the Greenway Hayden Loop and Frank Lloyd Wright Blvd. eeCPA purchased the 13,952 square-foot office building for $2,525,000 ($181 PSF).
The firm provides full-service accounting and tax law consultation to small businesses and entrepreneurs with a focus on industries including technology, law, cannabis, wine & beer, commercial real estate and professional service industries. The airpark is a hotbed for small businesses, and about 20 percent of eeCPA's clients are located in the area. Being within proximity to their clients is critical to owner and CPA, Elizabeth Hale.
"We already have a number of clients in the airpark and foresee a great deal of additional growth opportunities there," said Hale. "The new location will enable us to be a resource for our existing clients, offering three conference rooms that they can utilize for meetings, business dealings and employee training."
The space will boast an open floor plan, natural bright light, ergonomic stand-up desks and private offices. Rather than an open concept, two employees will share an office at the team's request to improve productivity, collaboration and concentration.
An additional $500,000 will be invested for tenant improvements. eeCPA engaged with Tate Studio Architects, Phoenix Design One and Southwest Architectural Builders, Inc. to transform the 21-year-old building into a contemporary and airy space.
The firm is expected to fully transition to the new office in January 2018 and plans to increase its staff by 33 percent over the next year.
eeCPA is relocating from Scottsdale Rd. and Princess Blvd. to its new address in the airpark at 15900 N. 78th St. Scottsdale, AZ 85260. Joe Cosgrove with LevRose Commercial Real Estate represented eeCPA in the transaction and Karah Gagnon with Alliance Bank of Arizona facilitated the loan. Jerry Noble with Cushman & Wakefield represented the seller, FoodTrak, that is subleasing a portion of the building from eeCPA.