Equus Capital Buys Industrial Portfolio in Phoenix and Tucson for $1.1 Billion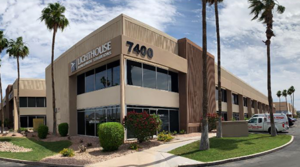 PHOENIX AND TUCSON, ARIZ. — One of the nation's leading real estate investment managers, Philadelphia-based investment firm Equus Capital Partners has acquired a portfolio of 74 industrial properties totaling roughly 7.3 million-square-feet in the Phoenix and Tucson metro areas. The price was approximately $1.1 billion.
The portfolio was acquired in early October 2021 and comprises 342 individual industrial buildings across 74 different developments. Between the two markets, about 85 percent of the portfolio is located in Phoenix, with the remaining 15 percent in Tucson; both metropolitan areas are some of the top growth markets in the country and poised for continued economic expansion.  The properties had a collective occupancy rate of 98 percent at the time of sale.
The tenant roster encompasses 22 different industries, including traditional industrial uses like e-commerce, logistics and manufacturing. In terms of individual footprints, no tenant occupies more than 1.5 percent, or 107,300-square-feet, of the roughly 7.1 million-square-feet of space leased.
Equus acquired the portfolio through sponsored value-added funds and a consortium of strategic co-investment partners that remain unnamed.
Internal agents Kyle Turner, Christopher Locatell, Robert Butchenhart, Laura Brestelli and Peter Russo oversaw the acquisition for Equus Capital Partners. As part of the deal, Equus is onboarding 26 professionals from the undisclosed seller's property management team to maintain operation of the portfolio.
"Due to the low market-wide industrial vacancy rates and growing demand, the portfolio is poised to be the beneficiary of continued out-performance through a thoughtful and strategic focus on intense, hands-on asset management," says Turner, partner and director of investments at Equus.
Equus currently owns and operates approximately 25 million-square-feet of industrial space across the United States and owns or controls land capable of supporting another 12 million- square-feet of new industrial development. Equus is focused on expanding this portfolio's holdings in the industrial asset class and has allocated capital available to continue to increase its presence in the Phoenix and Tucson metro areas.
For additional information, visit the company's website at www.equuspartners.com
PHOTO:  Chandler Technology Center, one of the properties in Equus Capital Partners' newly acquired industrial portfolio in Arizona.