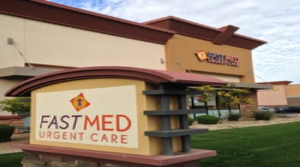 CBRE to provide a broad range of real estate services to FastMed's growing clinic footprint
PHOENIX, Arizona - FastMed Urgent Care, one of the nation's largest urgent care providers, announces its partnership with CBRE, the largest U.S. commercial real estate firm, to select high-potential locations for its new clinics, optimize leases, and manage clinic maintenance and upgrades in FastMed's existing facilities.
"With 109 existing clinics in three states and ambitious growth plans, FastMed needed a strong real estate partner to help us with site selection, lease negotiation, and clinic construction and maintenance," said Web Golinkin, CEO of FastMed Urgent Care. "CBRE has the resources and expertise to partner with us in all of these areas as we continue on our mission to provide patients with the best end-to-end healthcare experience in terms of quality, accessibility, affordability and compassion."
"The CBRE integrated service platform has been tailor-made for enterprise-wide optimization engagements like the one with FastMed. CBRE sees tremendous opportunity to leverage its strategic technologies, supply chain network, data analytics, and advisory resources to drive a material impact to both the top and bottom lines. Portfolio optimization means different things to different companies," said Brad Meyer, senior vice president at CBRE. "With our FastMed partnership, it translates to improving the patient experience with existing and new clinics located nearer to their lifestyle patterns, superior facility design and maintenance, and reducing operating expenses to enable valuable investment back into the business."
To learn more about FastMed Urgent Care and to find a clinic near you, please visit https://www.fastmed.com/.
To learn more about CBRE, please visit https://www.cbre.us/.