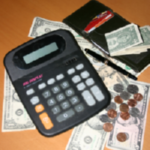 WASHINGTON — Only the richest 10% of Americans saw their incomes go up during the economic recovery from 2010-2013, as median incomes fell in the past three years for everyone else, the Federal Reserve reported Thursday on consumer finances.
The Fed said that incomes declined for every other group from 2010 to 2013, widening the gap between the richest Americans and everyone else.
Household wealth and incomes have become increasingly stratified during the recovery, thanks in part to gains in the stock and housing markets that have been boosted by the Fed's unprecedented stimulus. The labor market has been slower to progress, with wages remaining stagnant for many workers. The Fed survey suggests much of the divide is driven by the changing nature of work in America.
The report found that median incomes, adjusted for inflation, for the top 10% rose 2%, to $223,200 from $217,900. Median income fell 4% for the bottom 20%, to $15,200 from $15,800.
For the middle 20%, incomes dropped 6%, to $48,700 from $51,800. The bottom 60% saw the biggest declines.
The information, from the Fed's latest "Survey of Consumer Finances" echoed findings of other studies of the impact of the Great Recession on American households. The very wealthy have benefited the most from gains in the stock market and housing values after the recession. But poor and middle-income people, who depend more on wages, have been hurt by sluggish growth in pay even after the downturn officially ended in June 2009.
The Fed survey found that the median income for all families stood at $46,700 in 2013, down 5% from 2010. The median is the point where half make more and half make less. But the average income for all families rose 4 percent to $87,200. The average is higher than the median because of the large incomes of the wealthiest Americans.
Average incomes declined for the poorest families, continuing a trend that had been observed in the Fed's 2007 and 2010 surveys.
The Fed does the survey every three years.